Back to Blogs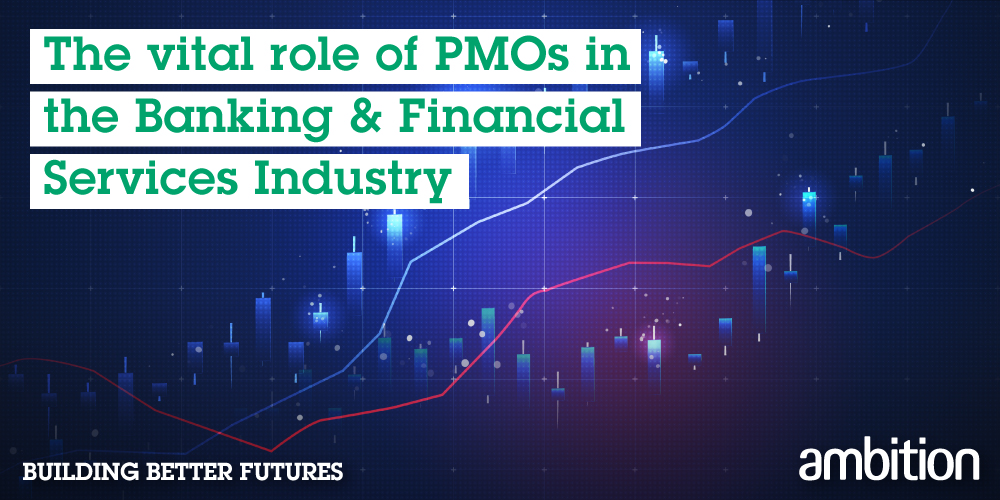 The vital role of PMOs in the Banking & Financial Services Industry
​The financial industry is undergoing rapid changes with advances in technology, in addition to facing various compliance requirements. This creates a difficult landscape for evaluating, managing, and executing projects. Additionally, numerous industry regulations and the sensitive nature of financial data create further complications. To cope with this, many financial institutions implement a Project Management Office (PMO). While companies across other industries implement the same, PMOs in the banking and financial services industry are important to successful business operations and growth.
To help you understand PMOs a little better, here's an overview of what a PMO encompasses and why it's important in the banking and financial services industry.
What is a Project Management Office (PMO)?
A PMO is a department that determines, maintains, and ensures project management standards throughout an organisation. However, a PMO in the banking and financial services industry has a few more responsibilities than some other industries. Other than being responsible for the success of project portfolios, it is also responsible for ensuring the completion of regulation and compliance projects. Staying compliant with existing regulations is no simple task, and with various online capabilities being developed for banking, adhering to regulations has become a particularly difficult task.
Why is PMO important in the banking & financial services industry?
Improves communication between project teams and stakeholders which will lead to better decision-making.

Aligns the project portfolios with a focus on future strategies.

Helps with consistent project delivery, depending on the project scope, time, and budget.

Strengthens the understanding of interproject dependencies and connections.

Boosts project portfolio management.
What are the career opportunities in this field?
There are quite a number of career opportunities within this space, as a PMO team usually consists of:
Head of PMO

Head of Project Office

Portfolio Analyst

Project Specialist

Project Officer
In a nutshell, project planning and execution are unavoidable in the banking and financial services industry. Every bank and financial institution relies heavily on PMOs as they cannot afford delays and setbacks.
If you need further information on career opportunities or are looking to hire within the banking and financial services space, feel free to connect with me at Reeve.Ng@ambition.com.my.