Back to Blogs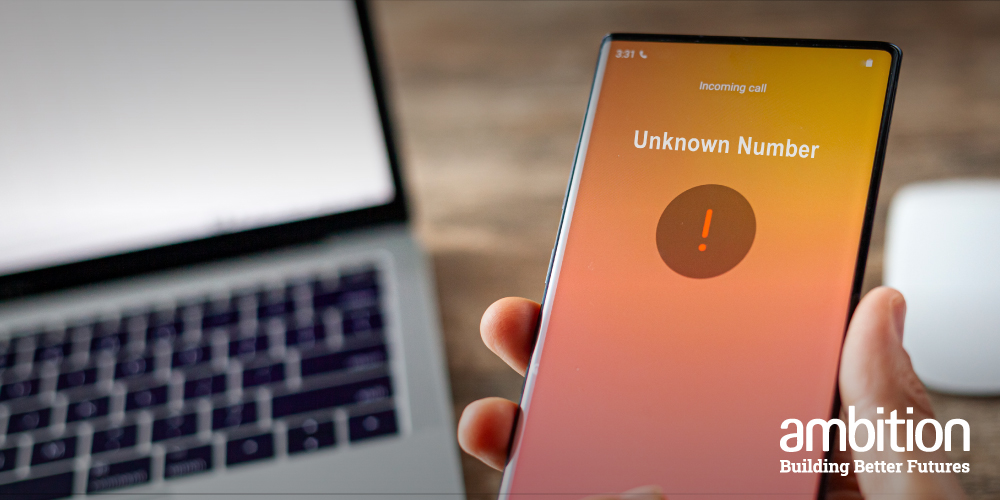 Official Statement on Job Scams
Ambition Malaysia would like to raise awareness within our community regarding the ever-increasing number of individuals who are fraudulently impersonating employees of recruitment firms. Ambition is aware of scammers who are impersonating Ambition employees on platforms such as Telegram and WhatsApp. The scammers may also replace their WhatsApp/Telegram photos with the Ambition logo or images, create fake virtual business cards or fake social media accounts.

These scammers are actively reaching out to members of the Malaysian public with attractive job opportunities via these messaging platforms. Often, these job opportunities offer high salaries or commissions, or ways to earn extra income. As part of the scam, victims may be asked to share their Malaysia NRIC/MyKad numbers, phone numbers, and may also be asked for monetary compensation through bank transfers, wire transfers or remittance.

Please note that these individuals who are sharing fraudulent job opportunities and asking individuals to disclose their personal information or soliciting money payments, are not employed by Ambition Malaysia or Ambition Group. We encourage you to take extra precautions when you receive unsolicited messages or emails asking to provide your personal/confidential information. Please verify the authenticity of such requests before providing your information (i.e. full name, personal identification number, CV, etc.).
​
To help protect yourself against potential scammers, please note the following recruitment practices employed by Ambition:
1) Verified email address
Ambition Malaysia employees conduct email communication via the following domain: @ambition.com.my. We will never use Gmail, Yahoo, Hotmail, or any other free online mail services to communicate with jobseekers.
2) Formal interview process
Ambition's recruiters do reach out to individuals who have not applied for a vacancy by presenting them job opportunities with our clients. However, Ambition will not make job offers without performing a formal interview process. Any formal job offers presented by Ambition employees will be sent from a business email account (@ambition.com.my).
3) No requests for payments from jobseekers
Ambition will never ask for any form of payment as part of the recruitment process – be it for service fees, visa fees, taxes, or background checks.
4) No requests for personal information during early stages of the recruitment process
Ambition will never request scanned copies of passports/identity cards, driver's licences, credit cards, or any other forms of personal identification during the early stages of the recruitment process. However, in Malaysia, our recruitment consultants will only ask for scanned copies of your NRIC/MyKad or passport once we proceed with preparing the contract of employment.
Do ensure that you verify that you are communicating with an Ambition employee before submitting your identification or passport number. For further information on Ambition's data protection and privacy policy, please click here.
​
Additional Ways to Protect Yourself from Job Scams
1) Do not respond to text messages and calls from unknown and suspicious numbers.
2) Do not transfer money to people you do not know or have not met, even if they claim to be representing a company.
3) Do not share personal and sensitive information such as your bank account/credit card details, Malaysia NRIC/MyKad number or phone number.
​
If you wish to verify the legitimacy of a message, email or phone call that you receive from an individual claiming to be from Ambition Malaysia, you can contact us directly at +603 9213 1650. Please avoid any further communication with the individual or click on any links within the message until you have verified that the message you received is from an Ambition consultant.
If you do receive what you suspect are scam calls or messages you should file a report with local authorities.