Back to Blogs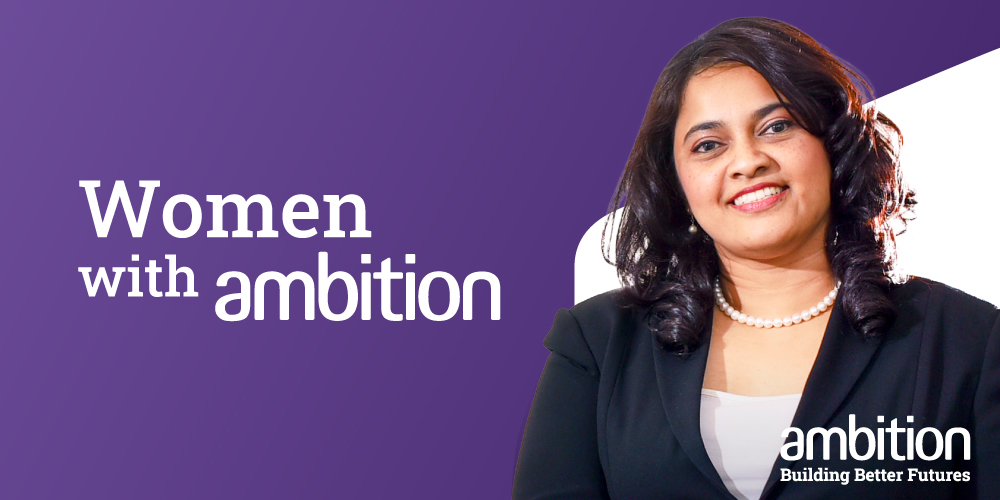 Women with Ambition: Up Close with Dr. Patricia Francis
​Women working in today's world face all sorts of challenges - some even unfair and unfounded. Even women at the top have experienced their fair share of obstacles along the way. It can be frustrating, but the road to success isn't a straight one.
In this Women with Ambition feature, we spoke to Dr. Patricia Francis, Head of SBS Kuala Lumpur Center at Sanofi Business Services (SBS). She has had to overcome some barriers during her career, but has never lost sight of her principles. Find out more about her advice to working women on how to pull through the toughest of challenges.
​
1. JP Morgan Chase, Citibank Inc. and Mastercard are just some of the companies who have adjusted the gender pay gap to close to one percent. Can you share examples of equality practices that your firm looks closely at?
Sanofi is an equal opportunity employer who has diversity and inclusion embedded into our Core Values. We respect the diversity of our people, their backgrounds, and their experiences. Hence, we have the same pay scale irrespective of gender, and the annual salary calibration at Sanofi MY is conducted based on market benchmarking. This is because we emphasise the experience and contribution each employee brings to the organisation. However, we do note that there are still gaps that exist in certain parts of the organisation between genders, due to various reasons such as experience, nature of jobs, and risk appetite.
​
2. If you could give one piece of advice to your younger self, what would that be?
(1) Keep going and always keep your spirit high by looking at the bright side of every circumstance. Every closed door leads to the next open door.
(2) Keep sharpening the saw by investing in yourself holistically (mentally, emotionally, spiritually and physically). You reap what you sow. In summary, don't quit no matter what and the grass is greener wherever you water it!
​
3. Who inspires you and why?
My mother. She has played the role of both a mum and dad since my dad, who was the sole breadwinner, passed away when I was 10. My siblings were in their 20s then, so her motivation to remain positive and resilient was to ensure she brought me up as a well-rounded individual. She gave me the best of everything as she didn't want me to feel the loss of my dad. She never once complained about finances despite being a housewife surviving on my dad's pension. She has always inspired me to be God-fearing and to live with integrity as my core value, as she stresses that character is more important than all other qualities. She also stressed the importance of getting good grades. She has never failed to encourage me to be my better self and to excel in all areas.
​
4. What are some strategies that can help women achieve a more prominent role in their organisations?
In my view, women should never give up going for what they want, no matter how hard the situation may seem. At the same time, they should maintain a level of emotional intelligence that others will respect. Five key points to remember:
(1) Never give up!
(2) Be ready to speak up for what is right even if there is opposition (Integrity is key)
(3) Be prepared to get your hands dirty and to not hide from challenges (Responsibilities build experience)
(4) Be ready to learn and hone the required skills (Skills and knowledge are wealth)
(5) Be ready to act sincerely by providing support where needed and assistance to help family/friends grow (He who waters others, will himself be watered)
​
5. As a female leader, what has been the most significant barrier in your career?
The most significant barrier in my career has been trying to find equality in the workplace while experiencing the tendency to be bullied or manipulated just because of my gender. These experiences led me to step up with courage and boldness. I work hard to make my voice heard whenever I have a solution and can make things right in a particular situation, or when an opinion is required.