Back to Blogs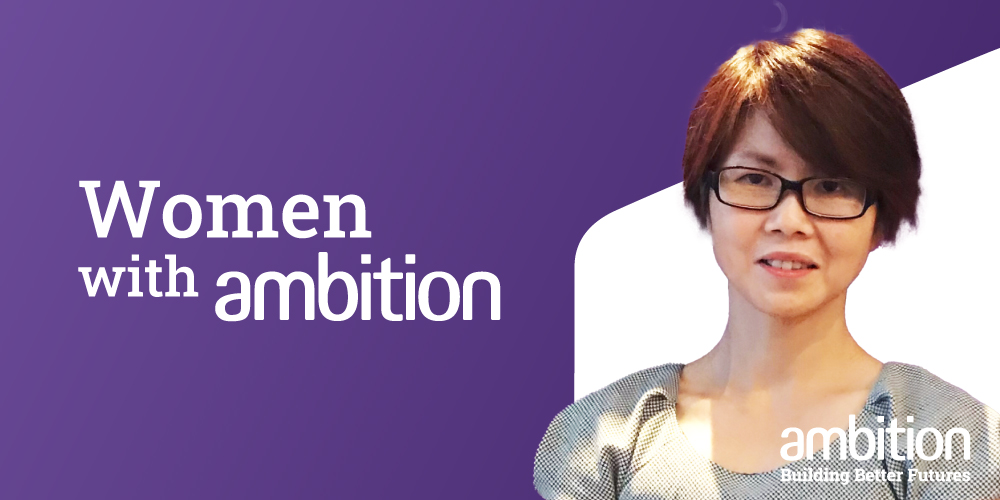 Women with Ambition: Up Close with Joon Teoh
​Being a strong woman in the workforce doesn't mean you have to be on your own. Instead, you can learn to be a better advocate for yourself by understanding your strengths and using this to your advantage as you expand your network.
In the latest edition of Women with Ambition, Joon Teoh, CEO of AGOS Asia, shares her insight on how networking and mentorship can open doors to new opportunities. Even though this is part of a series that features women leaders, her advice works for everyone, from junior-level executives to senior leaders. Read on to find out more.
1. JP Morgan Chase, Citibank Inc. and Mastercard are just some of the companies who have adjusted the gender pay gap to close to one percent. Can you share examples of equality practices that your firm looks closely at?
I don't have an issue as the diversity that I am looking for is to have some men in my team! It's currently an all-female team, from domain experts to tech talent, and we have so much fun, learning and achieving together every day. I think capability, the ability to work cohesively in a team, and multitasking are the important criteria, beyond gender.
2. If you could give one piece of advice to your younger self, what would that be?
Learn how to better market yourself. Network and get to know more people — professionally and personally. The ability to deliver, anticipate problems and solve problems has always been my forte, but perhaps I could have accentuated my strengths better and made them known, naturally and confidently.
3. Who inspires you and why?
I tend to find inspiration in non-corporate leaders and be inspired by someone who resonates with me. My current passion, in addition to work, are triathlons. As I go through this journey of self-betterment in this sport, I find so many parallels and application to the challenges at work. One example is to have the agility to learn skills which you have zero ability in, pushing yourself beyond your comfort zone, and emerging stronger in the longer term.
I admire how Lucy Charles-Barclay, a top triathlete elegantly transformed from being a hopeful Olympic swimmer to a top woman triathlete. She accepted where she could be in terms of competitive swimming, and with an immensely strong mental attitude, dedication to training and precision to detail, got to where she is now.
Giving up is never an option and this resonates with me, being an entrepreneur now, having transitioned from the "safe haven" of the corporate world.
4. As a female leader, what has been the most significant barrier in your career?
I think the most critical one is to have a mentor who believes in you and helps to open doors to opportunities. This applies across the board, not just for women, senior leaders, or those with high leadership potential. If supervisors, team leads and managers could all provide mentorship to junior team members, this will send a very positive ripple effect in organisational talent building. Everyone has their own "prominent" role to play in their organisations.
5. What are some strategies that can help women achieve a more prominent role in their organizations?
The recognition of the importance of intuition in making business decisions. I look beyond ROI, analysis and hard facts - where the ability to take into account vibe, atmosphere, the quiet strength of the team and the hunch of how an initiative will pan out is equally if not more important. I do think women have an edge on this. Will organisations be forward-looking and brave enough to embrace this more?​