Back to Blogs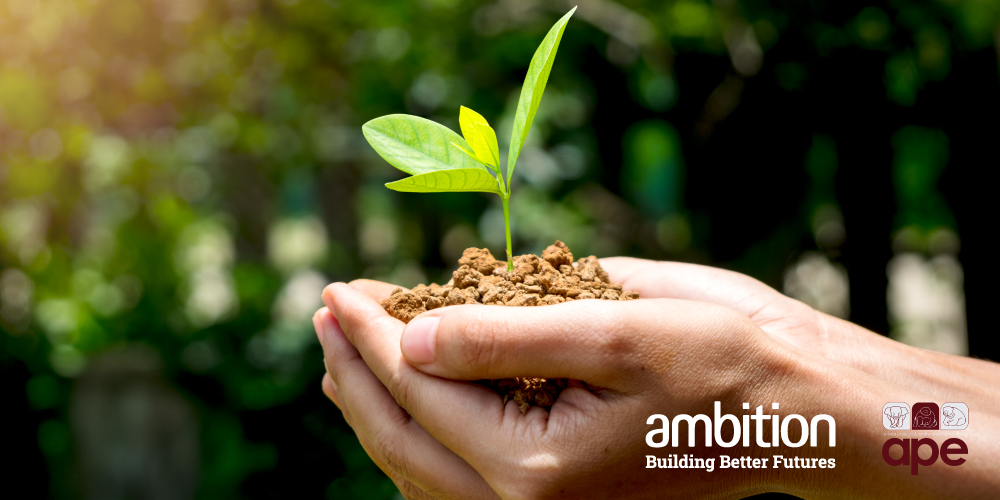 Planting Trees, Growing Careers: Ambition announces partnership with APE Malaysia
​Ambition Malaysia is proud to announce our very first sustainability partnership with APE Malaysia!
Malaysia has a rich and vibrant natural environment, but like many parts of the world, over the years nature has come under increasing pressure from human interference. Many species found in Malaysia, such as the Malayan Tiger, Bornean Elephant, and Sea Turtles are now listed as critically endangered, and many years of deforestation have caused the loss of habitats, as well as contributing to global warming and climate change.
APE Malaysia is a social enterprise and contributing member of the Corridor of Life Project along the Lower Kinabatangan River, Sabah, Borneo. This project is helping to restore the forest corridor, connecting the coastal mangrove swamps with upland forests, creating new habitats for endangered wildlife in the area, including Bornean pygmy elephants and orangutans, Sumatran rhinoceros, Malayan sun bear, clouded leopard, bear cat, hornbills, and many more. In addition to supporting these species, APE Malaysia also provides employment opportunities to local communities in this area of Sabah.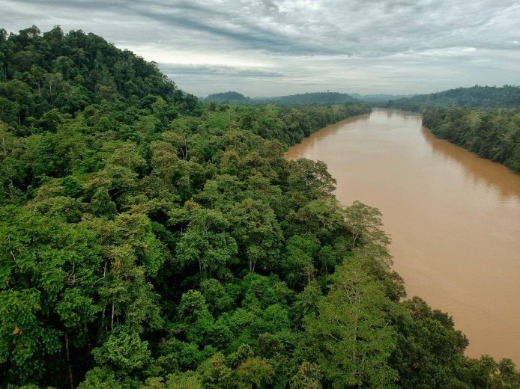 Lower Kinabatangan Wildlife Sanctuary. Image Credit: APE Malaysia
​
Here are a few success indicators from APE Malaysia's work throughout 2007 – 2023:
First sighting of a mother and baby orangutan nesting in trees planted by volunteers in July 2016. Many other sightings followed

Sightings and indirect evidence of wildlife within various planting sites such as orangutans, pygmy elephants, deers, hornbills, and various birds

Junior canopy was generated within 3 years of maintenance with trees at least 3.5 metres (12 feet) tall on each reforested plot

16 hectares of reforested floodplain rainforest

More than 84,000 trees planted

75-85% survival rate – one of the highest in the region to see the formation of a healthy junior canopy within 3 years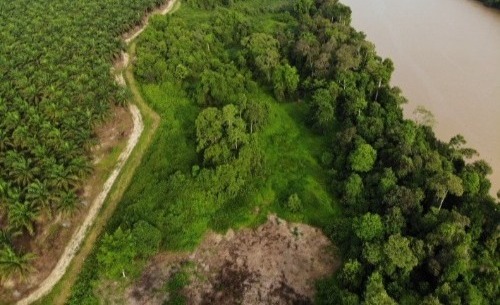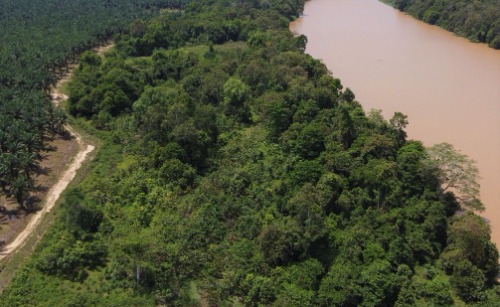 ​From left to right: Reforestation Site 1 (Before), Reforestation Site 1 (After). Image Credit: APE Malaysia
​
Ambition is delighted to partner with APE Malaysia in their efforts to Restore Our Amazing Rainforests (ROAR)!
For every candidate we place in a new role, when they start with their new company, Ambition will plant a tree at the Corridor of Life Project on their behalf. Each candidate will then receive an e-certificate with the GPS coordinates of their tree! As they grow their career with their new employer, we hope these trees will also grow and make a difference to our natural world.
Stay tuned for updates on this partnership and how Ambition Malaysia is helping to Build Better Futures for our natural world.
To learn more about the work being done by APE Malaysia, please visit www.apemalaysia.com