Back to Blogs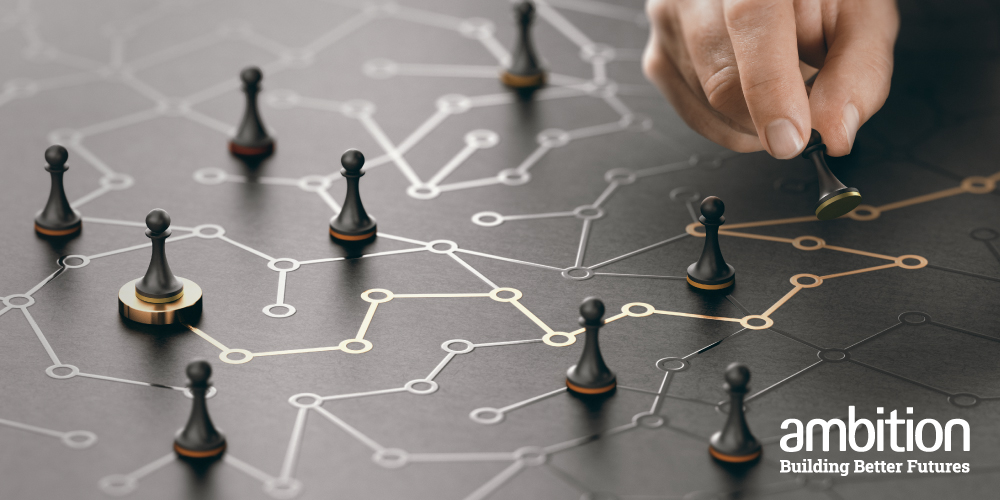 Beyond COVID-19: How Leading Shared Services Centres Plan for the Future
As we head towards the end of 2020, Ambition's shared services team recently hosted our latest virtual roundtable discussion with Centre Directors in Malaysia. We have held a series of these discussions throughout the year, which has been a fantastic way to connect and share insights and ideas, particularly given the challenges faced by so many organisations during the past 9 months.
Looking to the future
With the recent vaccine announcements, there does now seem to be an end in sight for this pandemic. Therefore, shared service centres (SSCs) are now looking to the future to see how they will operate in the post-Covid world.
Some are expecting a full return to the office and business as usual whereas other centres are more open to either full-time working from home or a hybrid model of 1-2 days a week working from home and 3-4 days based in the office. This could bring about infrastructure challenges for those who don't have a home office setup and are currently utilising company equipment at home (i.e. hardware, ergonomic chairs, etc.) as employers would need to provide these in the office as well, thus duplicating equipment and increasing costs.
An interesting knock-on effect of working from home has been the need for organisations to review and amend their HR policies, particularly around benefits. For example, some employees who are entitled to parking allowances and aren't using them have asked for the same amount in another form. This has led to some difficult discussions around what constitutes a 'benefit' and whether this is an expectation too far.
Other organisations have countered this by highlighting the savings employees are making through not commuting, not to mention the cost savings on fuel, maintenance, in addition to saving on higher food costs from eating out. Furthermore, there is the added benefit of employees having more time to spend at home with their families now.
Equally, most centres that gave out additional allowances at the beginning of the April lockdown period (to cover extra household costs i.e. aircon, internet, and electric bills) have stopped these now, understandably citing the cost savings being made from not commuting as the main reason.
There was an interesting approach by one large SSC in KL, that is still practicing a shift rotation with one team in and two working from home at any one time. Given the reduction in floor space needed, they have temporarily closed down several floors in their office to save money on electricity bills and are instead channelling this cost saving towards subsidising food in the office for those who are in. This has a double positive effect as it helps to increase collaboration and engagement between employees but also means they don't need to go out of the office to food courts and restaurants, therefore reducing risk of exposure to the virus.
Visas for foreign workers are proving to be a big challenge
A major issue for centres that employ foreign talent with language skills to service their markets (i.e. Japan, Vietnam, Korea, etc.) is the delay and difficulties in obtaining their employment visas within a timely manner. This is also not just when hiring new candidates but also when renewing visas for current employees as there is a backlog of applications and the immigration offices have been closed.
Equally, advertising these vacancies on the government job portal further extends the timeline when centres are under pressure to hire foreign language speakers, especially with more regional migrations in the pipeline.
An interesting situation regarding foreign talent was that some employees had requested permission to work from their home countries during the MCO period, rather than being locked down in Malaysia. At first, this seemed like a good option as they can be just as effective from their home countries and often with better infrastructure. Additionally, they can spend time with their families which would be much better for the employee's mental well-being.
The concern was around the uncertainty about how long the MCO and current CMCO would continue, and whether the employee would be able to return to Malaysia within a reasonable timeframe or be stuck in their home country for an extended period. This could lead to tax implications putting both the employer and employee at risk.
It does however raise the question as to whether in the future there will be a need to relocate foreign language speakers to Malaysia, or whether it would be possible to employ them locally in their home countries under the SSC as the improvements in remote working have reduced the need for all employees to be based in an office in Malaysia. It remains to be seen whether this approach will be adopted by Centres in the future, but it is certainly being considered.
Migrations – continuing or not?
Many organisations had plans to migrate new countries and functions into the Malaysia centres this year and most were put on hold during the initial MCO in April, with a view to pick these up again in Q4.
Given the recent spike and reintroduction of the CMCO, some have pushed these migrations back again whilst some Centres have continued with their migrations and have successfully done this remotely with no major issues. Hiring, onboarding, training, and knowledge transfer have all been done remotely, which many thought would not be possible at the start of 2020.
2020 has brought about major challenges for Shared Service Centres in Malaysia. However, this has also given an opportunity for leaders to rise to this challenge, try out new approaches, and think about how the future setup will look. The outlook is positive and while the pandemic isn't over yet, it is clear that the end is now in sight.
As always, we'd like to thank all our attendees for their contribution and insights to the discussion and we look forward to hosting another roundtable soon.