Back to Blogs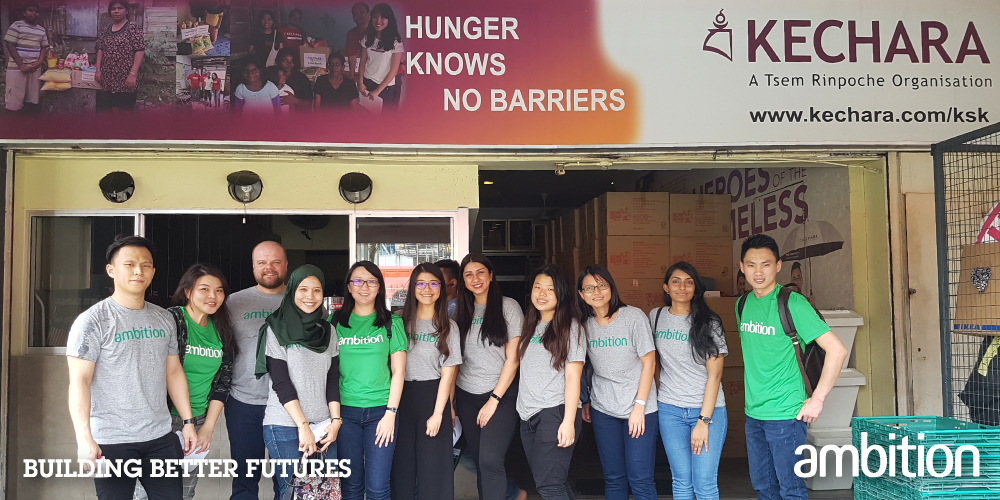 Delivering smiles and provisions from Kechara's Food Bank
This time around, we kicked off November with some kindness by delivering provisions from Kechara's Food Bank to families in need.
When we reached out to the whole office to find out who was interested to join, almost half the office wanted to take part but due to logistics and other activities happening simultaneously, we could only take 11 volunteers. It was great to see so many keen to help the less fortunate.
Before the day, Kechara sent some safety tips for us to go through. Some of these include:
Do not wear any jewellery

Avoid dressing in any flashy attire

Do not carry any valuables

Empty your car boots

Dress in either our company T-shirts or the Kechara ones so that we were easily spotted
We were also told that it is a requirement for each group or car to have at least one male colleague. I'd be lying if I said I wasn't worried about the safety of my team after hearing this.
At precisely 1 pm, we left for Kechara Soup Kitchen located just off Jalan Imbi for our briefing. We were given a list of 12 families who were all living in the Program Perumahan Rakyat (PPR) flats in Ara Damansara. PPR is a government programme that relocates squatters into these homes. As we had 3 cars, we split into three teams and covered 4 families each.
As we loaded all the food items into the cars, we noticed that the staff at Kechara had put a lot of thought into the provisions. Each family's provisions were slightly different depending on the needs of the household, i.e. whether they had young children, the number of people in each household, etc.
We were then on our way! All the cars were filled with a buzz of excitement as we started calling each of the families to let them know we were coming. Alas, not all families picked up our calls. When we informed Kechara, we were told that many families do not usually take calls as some were avoiding family members or loan sharks.
As we made our way into the flats, some of us had quite a shock. There was graffiti on the walls, some areas had a strong pungent smell of urine and rubbish was strewn all over the place. Motorcycles were parked along the corridors and even on pedestrian walkways. Since we were carrying boxes of food, we got quite a lot of stares from passers-by.
We were team Ambition on a mission! Despite the circumstances, everyone was very determined to deliver the food to all the families. When we reached the respective houses, we were greeted with big smiles once we explained who we were and what we brought with us. As we entered the houses, we noticed that many of them had less than ideal living conditions. In the house of one family with 5 children, we could only see one queen size bed (which was broken) in the house. That broke our hearts.
​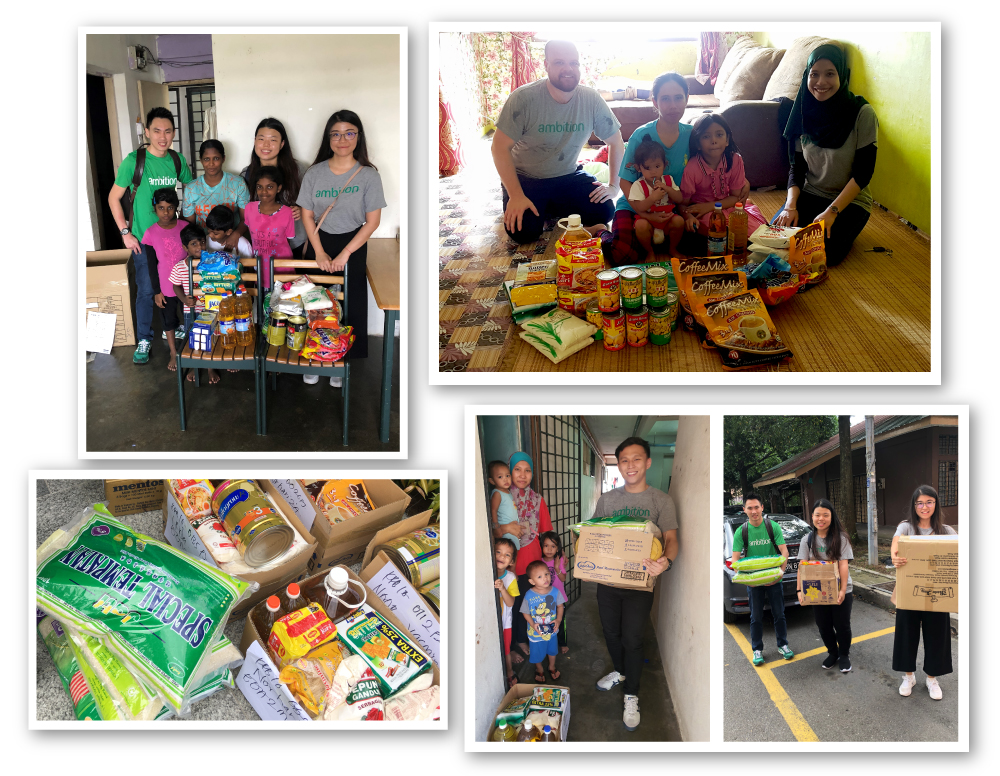 ​
We spoke to all the families about their lives and we were extremely saddened by what we heard. Many of them were living in poverty and both parents had to work for a living, leaving the children unsupervised. There was a single mother who had to borrow RM10 just to buy diapers for her youngest child.
Despite all the stories the families shared, we were also very thankful to hear that there are many different organisations and people who are trying to help these families. We hope we can continue improving the lives of the wider community. Thank you to all those who volunteered. It was such a great team effort!