Back to Blogs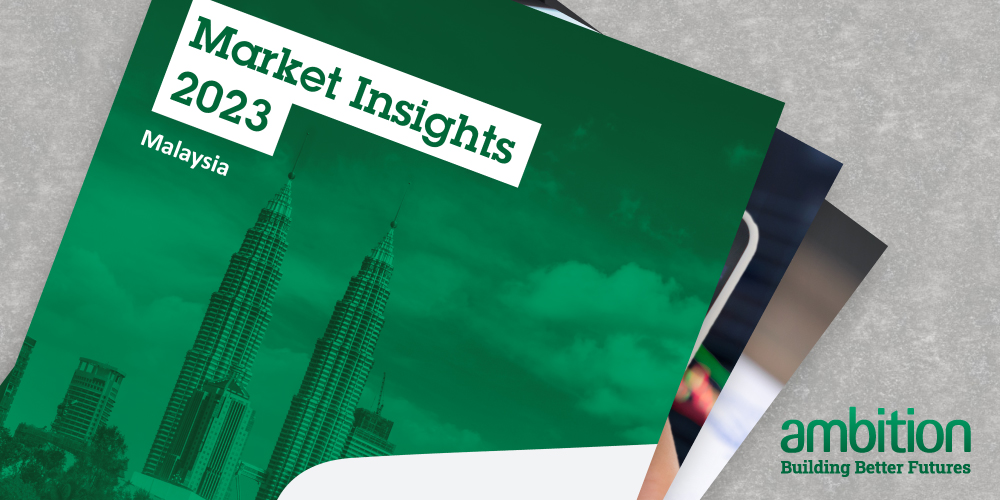 Malaysia Market Insights 2023
​​​The 'Great Resignation' has dominated the workplace for nearly two years, but there is a beginning of a slowdown. While we may now be emerging from the phenomenon, the workforce is now entering a period of great uncertainty. The uncertainty can be largely attributed to the many 'economic curveballs' in the past few years – recovery from the pandemic, supply chain disruptions, and inflation.
With a combination of Ambition's recruitment data and the knowledge of our recruitment experts, we have compiled a report detailing Malaysia's latest salary and hiring trends to support your recruitment initiatives or job search. Ambition's Malaysia Market Insights 2023 report features:
1. Salary Benchmarks
Access a comprehensive guide on the latest salaries for professional and technical roles across various industries.
2. Job Market Trends
Keep up with the trends shaping the hiring market to gain an edge in recruiting top talent or finding your next job.
3. In-demand roles & skillsets
Discover the roles and skills that are most sought after in Malaysia's labour market.
​
Fill out the following form and download your copy of the
Malaysia 2023 Market Insights report today!
​