Back to Blogs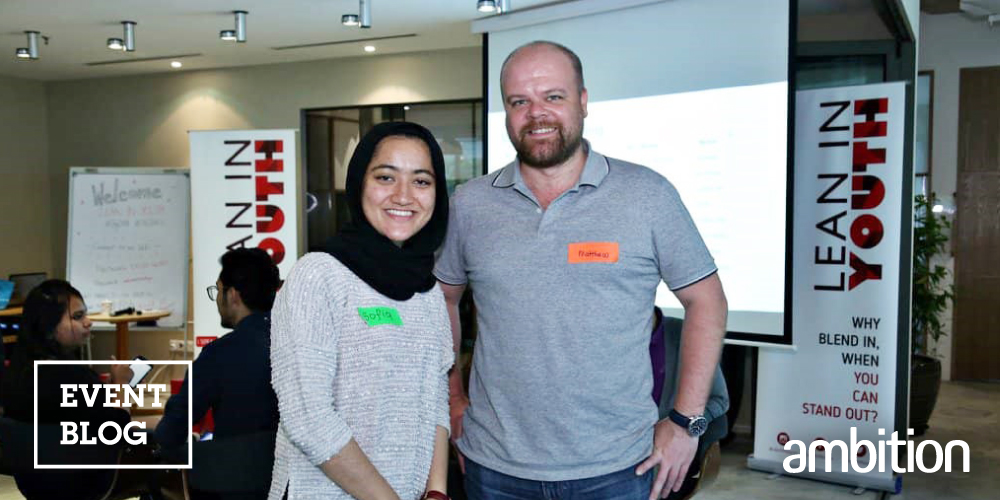 Being a Mentor with Lean In
Earlier this year I was invited to become a mentor as part of Lean In Youth's new programme in Kuala Lumpur.
In honesty, Lean In was pretty new to me and I am slightly ashamed to admit that I only heard of it when I moved to Malaysia in September last year and attended a panel discussion event that Ambition was supporting.
For those like me who are also a little clueless, Lean In is a global movement set up by Facebook COO Sheryl Sandberg, primarily aimed at "empowering women to achieve their ambitions". It has over 36,000 communities, or 'circles' in over 160 countries worldwide and has undoubtedly had a very positive impact on countless lives.
So, what is Lean In Youth?
Well, what I found was a dedicated group of organisers from Lean In Malaysia who were putting a huge amount of their free time into a programme to help students and recent graduates from Public Universities here, aimed at helping them to develop themselves as individuals and support them as they make the first tentative steps into the corporate world.
Each person on the programme would then be assigned a 'mentor' from the business world to act as a sounding board and provide advice and encouragement.
Why sign up?
To be honest, my MD asked me if I'd be interested in becoming a mentor, and I have to say I'm very glad that I said yes.
Being relatively new to Malaysia and keen to get involved in some form of volunteering here, the timing was perfect and I found that the Lean In organisation itself was very closely aligned to my personal values as well as those of Ambition, so it was an easy decision to put my name forward.
Also, thinking back to when I graduated in the UK back in 2004, there was very little guidance and support on offer then. The world of work was a minefield and I felt that perhaps I might be in a position (especially given the nature of my profession) to offer some advice and support to someone just starting out in their career.
What was involved?
After an initial briefing for the mentors one rainy evening at the FutureLab HQ in Damansara, the day came to meet our prospective mentees for selection at a Saturday session at the Dojo KL co-working space in downtown Kuala Lumpur.
It was daunting enough for the mentors having to pitch ourselves to all the students and graduates in a 60-second presentation speed-dating style format, but I'm sure it was even more nerve-wracking for the mentees, many of whom were unused to speaking in front of an audience. They stepped up to the mark admirably and it was great to see such an enthusiastic bunch who were all focused on learning - expanding their knowledge, networks and skillsets.
While the students then embarked on a 5-week programme of weekend workshops, covering a range of topics, from CV-writing and interview tips to presenting and even personal grooming, our role as mentors were to provide guidance and support through weekly catchups either over the phone or more informally over a coffee.
What did I learn?
It was a hugely rewarding experience, not just helping my amazing mentee Sofia who undoubtedly has a very bright future ahead of her, but also gaining some exposure to the organisation itself.
The passion of the volunteers was evident immediately, and it was so refreshing to see an organising committee who all have full-time professional jobs themselves, giving their time so freely to empower Malaysian youth and make a positive difference in their lives.
If you have ever considered becoming a mentor in whatever form or profession, I'd highly recommend it. I learnt a huge amount during the programme - from the mentees, organising committee and fellow mentors as well. It is very rewarding to be able to pass on advice to the next generation so they can learn from our successes (as well as our mistakes!) and hopefully to help make a difference in some small way.