Back to Blogs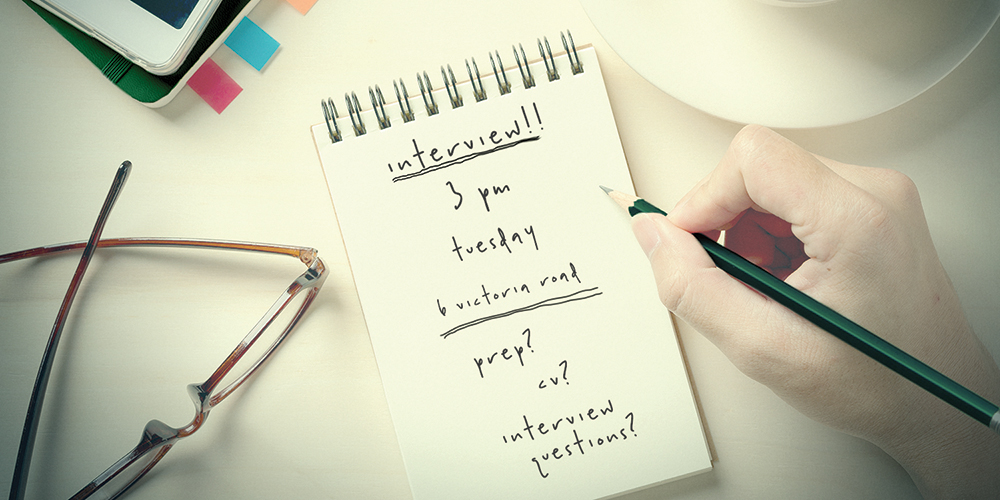 The Computer Science of Preparation
Malaysia has seen cutting-edge technology walk through its doors in recent years.
One would not classify Cyberjaya as a Silicon Valley but one cannot dispute the fact that Malaysia is becoming a Technology Hub in the South East Asian region. In a very job-rich market, evident from the copious amounts of advertisements you would see on job boards here, software developers are in competition with several others for the same position. We have all faced rejection several times in our lives, but is there a way to wow the interviewer for that next interview?
The trick to getting that second interview or securing that job is actually rather simple. It simply revolves around just two words - "prepare yourself". Here are some tips on how you could perhaps land the job that you have been eyeing, with that company you have been monitoring for months.
At the Preliminary Stages
Eye-catching CVs
Before you start blasting out your CV to every other recruitment agency or tech company in the country, give it a long, hard look and ask yourself honestly if that is something that you would like to see as an employer. Ask yourself whether everything has been formatted and adjusted properly. Is it clean enough? In all fairness, you probably are expected to send a neat and well-designed CV more so than any other profession as you should know a thing or two about design (HTML, CSS).
Do you know anything about your interviewer?
Let's pretend you receive some interest from an employer and they have included their blog post or their LinkedIn link at the bottom of the signature. Once you receive that call or get in for that preliminary meeting, whether it be with the Technical Head, Talent Acquisition or an External Recruiter, you should really click on that link. If you are able to build rapport by referencing that blog post and your competitor hasn't, guess who would more likely be recommended for the job?
Inside Referrals
If you know someone who already works in that company you are trying to set foot into, then by all means utilise that contact. Chances are if they trust that insider's judgment, they are more than likely to trust you! Subsequently, you will be twice as likely to get that interview and 40% more likely to get hired. It isn't very uncommon for Developers to say "I just don't know anyone in that company". The solution to that is actually very simple. Make friends! You will have to network before looking for a job. Make use of LinkedIn or Facebook (subtly though, so as to avoid any lawsuits for stalking)!
At the Interview Stage
Build Rapport
You might not know it but you have actually done well to get to this stage, perhaps by answering e-mails promptly when the Talent Acquisition team needed extra information or by the tone of your voice when speaking to the interviewer when enquiring about availability to meet up. At the first instance, you will want to maintain the good perception they have of you. Make conversation about the company and what you already know. This is a perfect opportunity to reveal how much you have learnt about the company and the interviewer.
Don't Lie, Stay Calm, Answer Passionately
If you are unsure of something, there is really no need to make it up. Keep in mind that your interviewer has been through this interview many times and maybe even a few times already on the day itself so he will be able to see through any made-up answers by reading into how nervous you get when answering. If you are able to stay calm and answer the questions with the right amount of enthusiasm, you should do just fine. Some may think that this piece of advice may be too cliché. Well, you could very well stick to the textbook way of answering questions with your one-word answers but the sad thing would be that you would miss the opportunity to showcase one of the key attributes most hiring managers are looking out for – "passion". Tell them about past experiences with that technology you have used in the past or about how you see it evolving in the future. They will not be of the impression that you talk too much when it comes to technology. Talking too much about your kids or ex-girlfriend however would be an immediate red flag and should be avoided at all costs.
Get reacquainted with the basics
When was the last time you got reacquainted with the basics? Sometimes your interviewer may decide to throw a curveball your way and ask really simple questions. When that happens, can you imagine what impression you would give if you were unable to answer them? Indeed, while it may be true that one does not always have to use deep computer science concepts in day-to-day coding, it might be useful to occasionally reacquaint yourself with the basics. Just like an electrician or plumber working on your home, the basics come in especially handy when you have to either rebuild or tweak something without bringing the whole house down. Never assume that just because you are able to code that you will always have the basics at your fingertips. For most of you, it would have been a while since you finished that Degree in Computer Science.
No Experience? Create experience creatively!
As a Digital Tech Recruiter myself, I have encountered many applicants who apply for a job that they might not be the best fit for. My advice to other recruiters out there – please don't discount that CV! You may have a front-end developer looking to work as a Full Stack developer or a Java developer looking to work as a PHP Developer. They clearly have no experience but they wouldn't be applying for that job if they didn't have any interest. So with that in mind, please do advise accordingly!
To all developers, there is nothing wrong with making the switch from Android to iOS and vice-versa. All you have to do – if you don't have the requisite experience – is to create that experience! It might be even better if you were to go about doing this as creatively as you can!
A few ideas for you could be to:
Join an Open Source project

Start an Open Source project

Build a mobile app and put it in the app store

Start a blog

Present at code camps

Make use of code academies online to learn that new technology
After the Interview
Be sure to send a follow-up e-mail to thank the interviewer for the opportunity. Remember we are not dealing with robots, therefore some common courtesy should always be appreciated. From personal experience, I have not always found every single candidate that I interview to be of an extremely high calibre but it does influence me to work closer with one when receiving follow-up e-mails.
Conclusion
Finally, I am sure most of you will find the whole process of interviewing rather daunting, but like anything else, as long as you have prepared adequately for it, there should be nothing to fear. An interviewer will always know the difference between a candidate who is blatantly 'winging' it and someone who actually had a good think about his or her answers. Do not forget – the interviewer has done this before and has therefore seen enough candidates squirm and give answers only to subsequently hold their breath in the hope that it gets overlooked!