Back to Blogs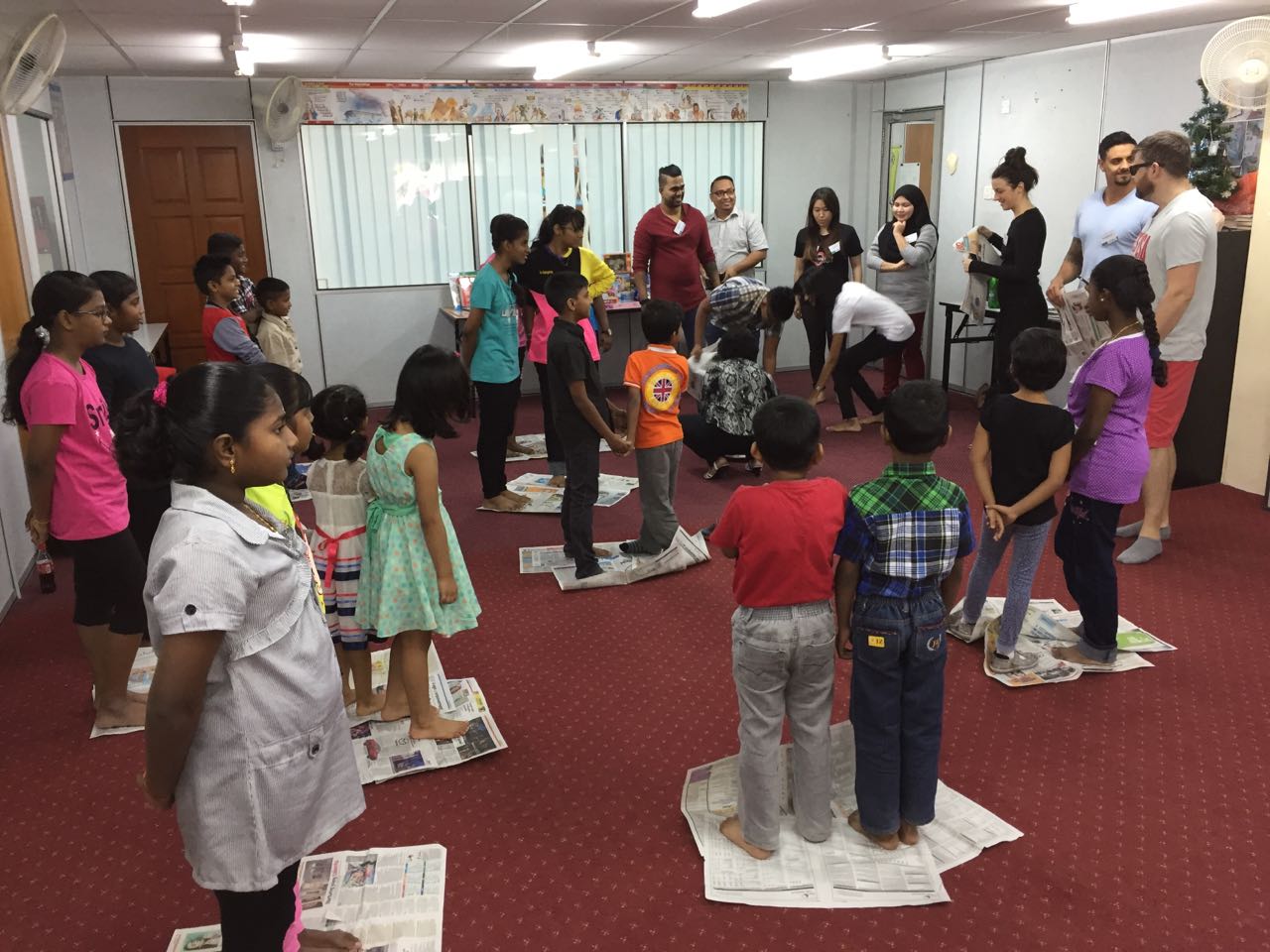 Giving back with Ambition - Our special day with NLCC Malaysia
On Saturday, 5th December, a number of the Ambition Malaysia team headed to Puchong, Malaysia to spend a day with the New Life Community Centre (NLCC).
NLCC is a voluntary welfare organisation, committed to serving the community to support children in their learning and development after school and at weekends. Our morning was very much planned out with the following activities that Ambition were more than happy to take part in and we'll admit, we got quite compeititve!

The amazing bunch of people tested our skills at a 'Paper-dance' competition and musical chairs followed by a great lunch get together and a prize giving event.

Given we were so close to Christmas, we decided to go with a festive theme – as such the music for the activities entailed familiar Christmas hits from over the years, including Band Aid's 'Do they Know it's Christmas' and Mariah Carey's 'All I wants for Christmas". Timeless classics though many of the participants will not have been born when these songs were released! That didn't stop the dancing and enjoyment that was clearly visible to everyone present.
The day was a resounding success and the best gauge for this, of course, being the smiles on all the children's faces. Whilst the morning's events all had a competition feel and there were of course prizes for the winner in each category, in our view, all the participants were winners so all we granted a special gift from Ambition in return for their participation.
We were very lucky to have Wee Sen our head of financial reporting on hand, dressed in a Father Christmas costume to distribute the gifts too.

Once lunch was over and the prize giving complete, it was then time for a very happy (abeit tired) Ambition Team to head home, though the members of the community centre themselves seemed to have plenty more energy to burn – we're not sure where they get their energy from!

This will certainly be an ongoing relationship with the NLCC as a reflection of our values and part of our ongoing commitment supporting good community causes. We know the NLCC organisers are very keen for the children to gain tuition in English speaking, reading and writing so this will form the basis for our continued support across 2017 and beyond.
Thanks to everyone at NLCC for giving us such a great day - we were honoured to be in the company of such fantastic people.
We hope you enjoy the accompanying video of the morning's events and it brings as much smiles to your faces as it did ours.