Back to Blogs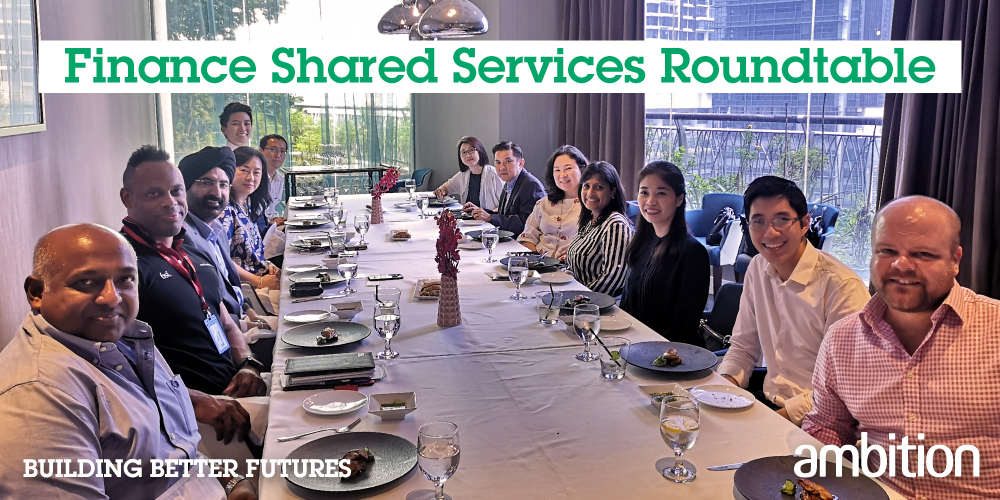 Finance Shared Services Leaders Roundtable Lunch
Ambition's Finance Shared Services division was delighted to host our second roundtable luncheon in August, this time at Sage Restaurant in The Gardens Mall.
This is the second of what we hope will become a regular fixture on the calendars of shared services centre heads and senior leaders - an informal setting and relaxed opportunity to network and get to know peers better as well as share thoughts and discuss challenges being faced across the industry.
One of the subjects raised this time was the salary vs skills gap and the suggestion that experienced talent within shared services can be overpriced for their skillsets due to the industry boom in the past 5-7 years. It was suggested that candidates who have moved regularly and received frequent increments are often commanding salaries above their capability level.
Another observation related to some individuals who have been promoted into management positions too soon and without the necessary skillset, which some felt might be setting them up for failure. It was agreed that commitment should be shown by senior leaders to promote and hire on merit and to provide training and mentoring to new managers to ensure they succeed in their roles.
Retention is always a hot topic which features regularly at our discussions, and it still seems to be top on the agenda for many centre heads. A real focus on employee engagement came out number one as a strategy for retaining talent, as well as competitive benefits packages (not just base salary), and investment in training and development, which also include language and leadership courses.
Regarding the continued demand for foreign language speakers (Japanese, Korean, Vietnamese and Thai are still the most in-demand), some centres have taken the bold step to try and solve the problem at its source. Upskilling teams in-country in their English language capability to improve communication with the team in Malaysia and effectively weaning internal stakeholders off the use of foreign languages may in time reduce the need for language speaking roles here.
Robotic Process Automation (RPA) is still a hot trend this year with several centres beginning to invest in experienced hires and procurement of technologies. It seems like Malaysia is behind other countries in terms of the talent pool with this specialisation (especially China, India and Pakistan), however, this is expected to improve over the next few years.
We'd like to thank all our guests for taking the time to attend and share their insights, and for those who weren't able to make it this time, we look forward to welcoming you at our next roundtable!