Back to Blogs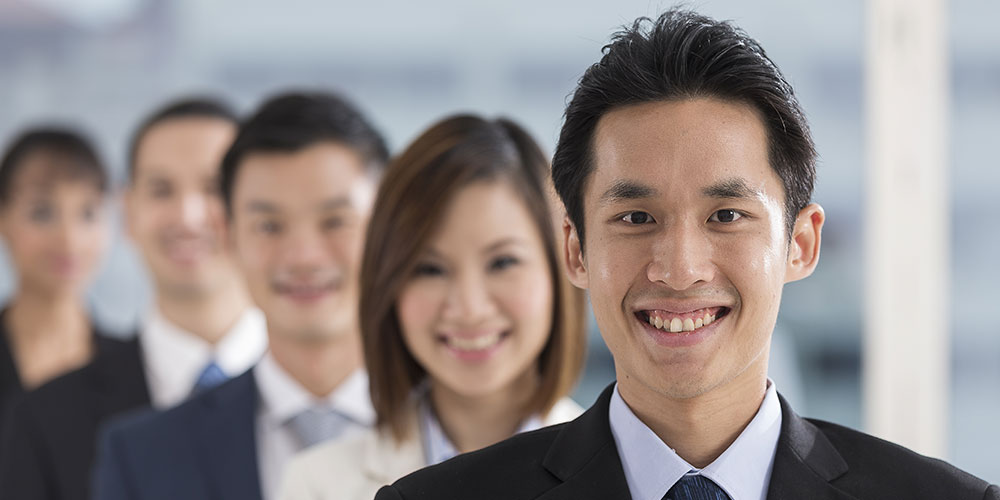 To be a good company in this market, you have to stand for principles of quality and this means picking and choosing your battles.
What is your favourite thing about living in Asia?
The sense of optimism, the fact that it's in growth mode and most businesses are talking about where they want to get to in the future. It creates real sense of visibility and grand plan that didn't seem as apparent in the UK. Also, there are clearly gaps in the market in what is essentially a less mature market, so you feel like you can bring more value to the table. On a 'day to day' basis, the blend of culture and real opportunity to understand other peoples' interpretation of the world. It genuinely enables you to open up your own mind and to start to open the door to personal development. Of course food and weather are big draws too.

How long have you been in Asia and which countries have you lived in?
4 years – lived in Singapore and now Malaysia (KL).

Which is better for this market, 360 Recruiter or Resourcer / Consultant model and why?
It really does depend on the level, scale, market and specific location. Point being, I don't think one size fits all and that's what's changed in the market over the last 5 yrs. As clients shop around more for the ideal service provider and type of service, it's important that recruitment firms adapt and have a multi-service offering or stick to their guns and identify client opportunities that are aligned to themselves. If we are talking about KL, then most of the action is centred on large MNCs that are hiring at volume, but at the mid to senior level. The role types are specialist in nature and require a good understanding of the market. In this case, I would suggest the resource/consultant model, since the focus is on building candidate networks at volume and client turnover rates are low, ie you look to onboard a client which is a lengthy process and once complete, you need a delivery head with a team behind them to provide resource backbone. I would also stress the importance of not separating the resourcing activity out from the front line – it's when these 2 decouple that quality standards suffer. Clients are also keen to manage their message to market, so all resources should be kept very much in tune with the brands they are representing. If these points are looked after, then clients can benefit from a well-oiled machine that delivers quality and of course it enables agencies to win more business on a repeatable and sustained basis.

What is the most important thing to achieving recruitment success in Asia?
If I was to choose one thing, it's all about relationships. Relationships enable trust and the ability to advise and influence. It's linked to so many other things too, that support the notion of sustaining your brand and reputation, such as integrity. In Asia, I have found, people don't forget good service and will recommend you to their peers, where you took the time to build a relationship, particularly through some kind of face to face engagement. Over time, you will find that if you have done this part well, you have many 'irons in the fire' around which you can build a business long term.

What is the hardest thing to get right when setting up in Asia?
The biggest challenge is to stay disciplined around a central proposition, whether that's in terms of market, function or seniority. The fact is there are many clients that will throw roles at you of varying quality and you have to be able to sift out the good opportunities as well as those that will support some kind of scalable model, enabling you to build a viable brand. There are many companies that fall into this trap and end up being known for taking anything on – ultimately their brand suffers as a result. To be a good company in this market, you have to stand for principles of quality and this means picking and choosing your battles.

What verticals do you specialise in and what verticals do you think will create the most demand in future staffing?
Our business focusses on the placement of mid to senior level staff across Technology, Banking, and Finance & Accounting professionals. In line with our global brand, we will be introducing a Sales and Marketing stream early in 2015. The purpose of working these 4 areas is that they are all mutually related and typically sit within the corporate HQ of a company. As a result our clients benefit from a single consist service provider across multiple, but inter-related areas. With each area, it is worth noting we do break this down additionally, ie within Technology, we will split this into infrastructure, applications, ERP, etc and have a particular consultant working each area to enable us to work according to an 'inch wide, mile deep' principal. Growth sectors in Malaysia are likely to be Technology in areas such as business transformation, ERP and data centre/cloud type services, as all tie in with the theme of business consolidation (shared services), which is central to KL's current and projected growth. We also predict a significant growth in banking opportunities in KL across areas such as wealth management as more high net worth individuals emerge within a thriving and highly entrepreneurial setting; investment banking as global banks look to leverage KL's ideal platform for shared services; and Islamic banking in line with the government's strategy to establish Malaysia as a global hub in this area. These may seem like very familiar themes and not particularly cutting edge, but they are all part of Malaysia's play towards economic ascendency and 'catch up' with the more established Asian economic centres, such as Singapore and HK.

How do you see technology changing recruitment to these sectors in the next few years?
Technology, or specifically the use of technology to support the recruitment process will definitely play a very significant role in terms of facilitating faster access to the best candidates in the market. However, whatever the sophistication of such tools they are only as good as the consultants or HR staff that are using them and the information that backs it up. I see more emphasis on tools that facilitate some kind of handle on passive networks of candidates not on the mainstream radar, or that offer some kind of interpretive capability, surfacing profiles that offer transferable, related competency for a particular role. As mentioned before, recruitment (especially as we go up the food chain) is an intrinsically human process, so relationships and service, are central to success. On this basis, I would put far more store in tools that enhance this aspect than those that attempt to 'reinvent the wheel'.

What do you see as being the biggest obstacle for the recruitment industry in the next few years?
I could answer this by saying the in-shoring of recruitment functions, but I really don't think this is the case. Perhaps in smaller and very mature markets this is felt very acutely, but it will never blot out the industry altogether. It just means there will be less agencies around who are able to stay afloat or offer some kind of sustainable value proposition. As such, I would say the biggest threat to recruitment - is itself. I have seen more damage done to the reputation of the industry as a result of bad practices than any external economic factor. If firms try to cut corners and compromise integrity as some continue to do, then this will continue to do irreparable harm to the perceived value a recruitment partner can bring. The best thing and recruitment firm can do to stay in the game is by sticking to core values of service, quality, specialisation and most importantly, integrity.