Back to Blogs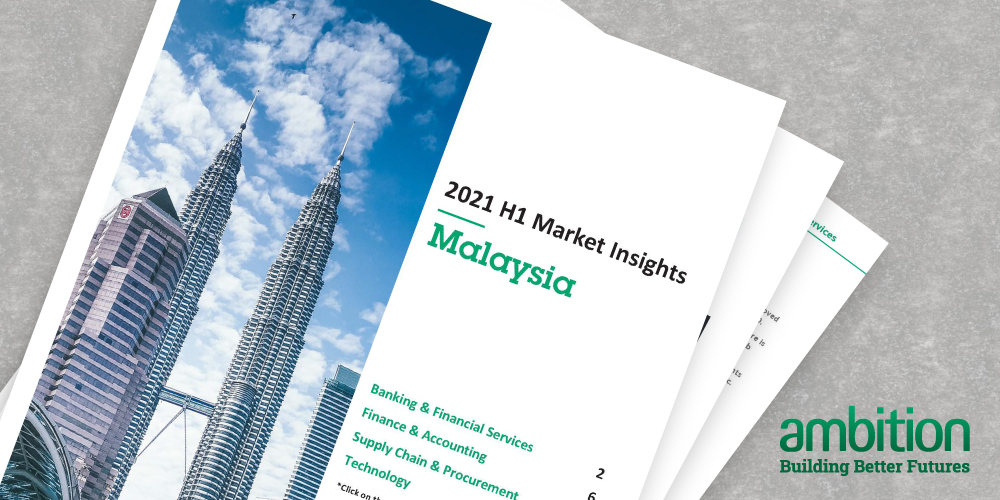 Malaysia Market Insights H1 2021
2020 was a year like no other. As the biggest health crisis humanity has faced, COVID-19 left a significant global impact and upended the world of work. We've observed how the employment market has undergone shifts and the economic outlook remains uncertain in 2021.
Amidst the challenges and uncertainty faced, it can be stressful keeping up with the latest developments within the job market. We wanted to provide you with the right tools and insights to cope with the uncertainty and manage these challenges.
The Malaysia H1 2021 Market Insights report covers the following topics that will help you navigate the new normal:
1. Salary Benchmarks in Malaysia
Gain insights into how companies formulate their remuneration strategies and the salary ranges being offered across various industries and roles.
2. Insights into the Malaysia Job Market
Discover the latest market sentiments and hiring outlook for our key practice areas including Banking & Financial Services, Finance & Accounting, Supply Chain & Procurement, and Technology & Digital.
3. Future of Work
Learn how organisations have adapted to the evolving employment market and the impact of the pandemic on workplace trends locally.
​
​
​