Back to Blogs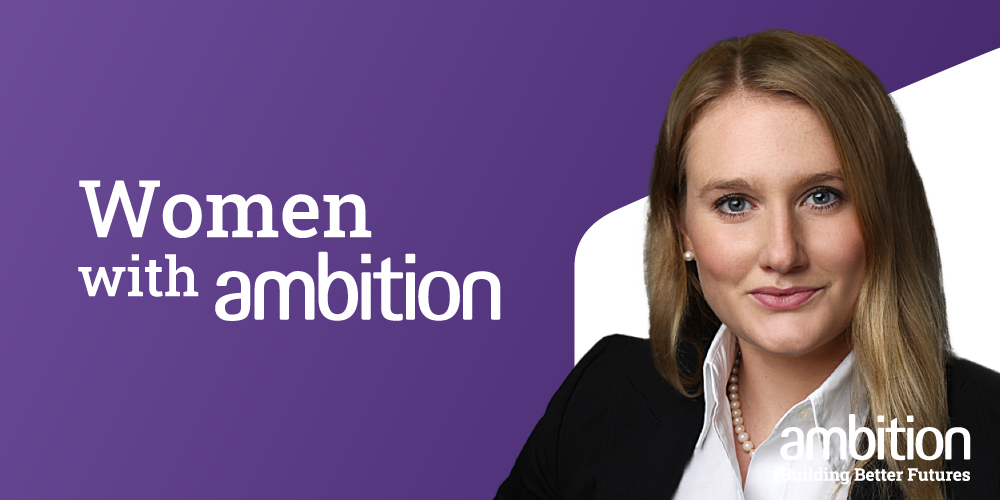 Women with Ambition: Up Close with Madeleine Roach
Madeleine Roach's journey to get to her current position has been anything but easy. Even in the face of adversity, she continues to hold onto her core values. Her resilience is an inspiration to women, but her story further highlights that the discourse on the barriers women in the workplace face is necessary.
Our Women with Ambition series aims to highlight insights from inspirational women such as Madeleine Roach, Head of Global Business Services APAC at AstraZeneca Asia-Pacific Business Services. Read on for this week's edition.
1. JP Morgan Chase, Citibank Inc. and Mastercard are just some of the companies who have adjusted the gender pay gap to close to one percent. Can you share examples of equality practices that your firm looks closely at?
AstraZeneca has been included in the 2019 Bloomberg Gender-Equality Index which recognises companies committed to transparency in gender reporting and advancing women's equality. As the only major pharmaceuticals company represented in the Index, the company achieved several top scores and best in class ratings across numerous categories, including Board & CEO Representation, Pipeline from Workforce to Management, and Education Programmes.
2. If you could give one piece of advice to your younger self, what would that be?
Don't doubt or hide your empathy for others in your work. It is a source of eternal intrinsic motivation to try and do what is right for your colleagues, company, and wider stakeholders. It is the antidote to any situation where you feel under pressure to act with inconsideration or without integrity. As you gain greater responsibilities through leading and supporting larger teams, it will be the foundation that you build their successful development and performance on. It will also be crucial when it comes to connecting with people regardless of their background, seniority or nationality as you move into global teams and roles.
3. Who inspires you and why?
I am lucky to work for and with many strong and inspirational female leaders in AstraZeneca. They give me both insights and examples that I try to emulate in my daily work. Their coaching and mentoring have been critical to my development.
4. As a female leader, what has been the most significant barrier in your career?
The most significant barrier as a female leader that I have experienced has been in the face of those involved in recruitment processes for leadership roles (internal and external facilitators); people who belittled or sought to dismiss my achievements and career progression due to my age. This has never been the case for men with similar career progressions and ages in the industry that I have worked in.
5. What are some strategies that can help women achieve a more prominent role in their organizations?
Effective collaboration, empowerment, support, and communication are often referenced in credible leadership theories. Businesses that wish to thrive will make skill sets and experience that demonstrate relevant aptitudes core to their selection, evaluation and promotion of leaders in their organisation. They will also seek to remove barriers to the equitable treatment of women and be proactive in increasing overall diversity. It will be evident in the people you meet, the policies, and the senior leaders of the business.
I would recommend that you seek out colleagues, leaders, and mentors who think in this way and seek their guidance on how to develop and use your own skills in these areas effectively. As a foundation, you should always try to build good working relationships with others, based on mutual understanding and consideration for their position, feelings, and pressures, regardless of the pressure you may also be under. Always try to do your part in doing what is right for all your colleagues and stakeholders, both inside and outside the company.