Back to Blogs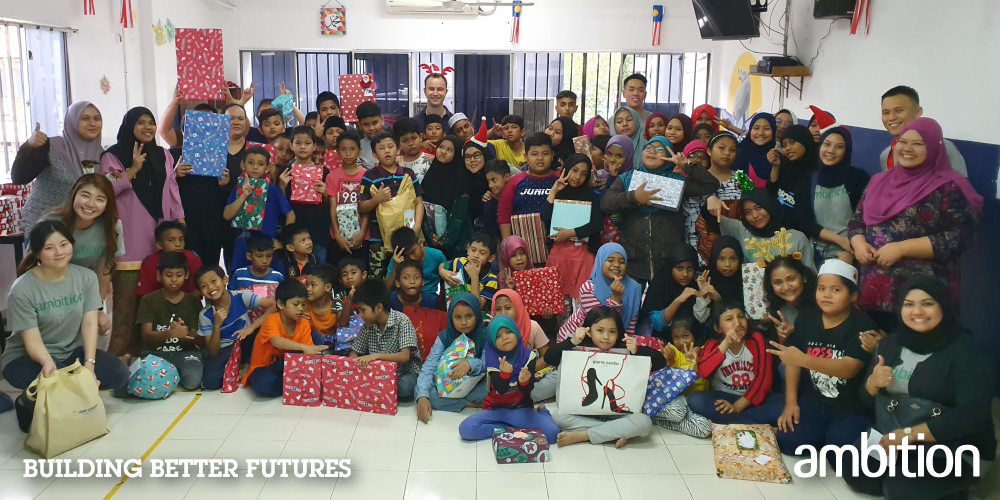 This festive season, the Ambition Malaysia team spent it spreading Christmas cheer to the children of Yayasan Chow Kit through our final event of the year, the Ambition Wishing Tree.
Yayasan Chow Kit (YCK) is a non-profit organisation that provides meals, case management support, educational programmes, and more for the at-risk children in KL's Chow Kit area. It isn't an orphanage, but it runs a centre that gives children a better place to be than on the streets, thereby helping them achieve their full potential.
This CSR event was aptly named the Ambition Wishing Tree. Weeks before the actual day of the visit, we dropped by the centre to get each child's Christmas wish list. We then used those wish lists to decorate our Christmas tree in the office and thus the Ambition Wishing Tree was born. Our CSR team was filled with ambition and had a mission to fulfil every child's wish to make this a day they wouldn't forget!
​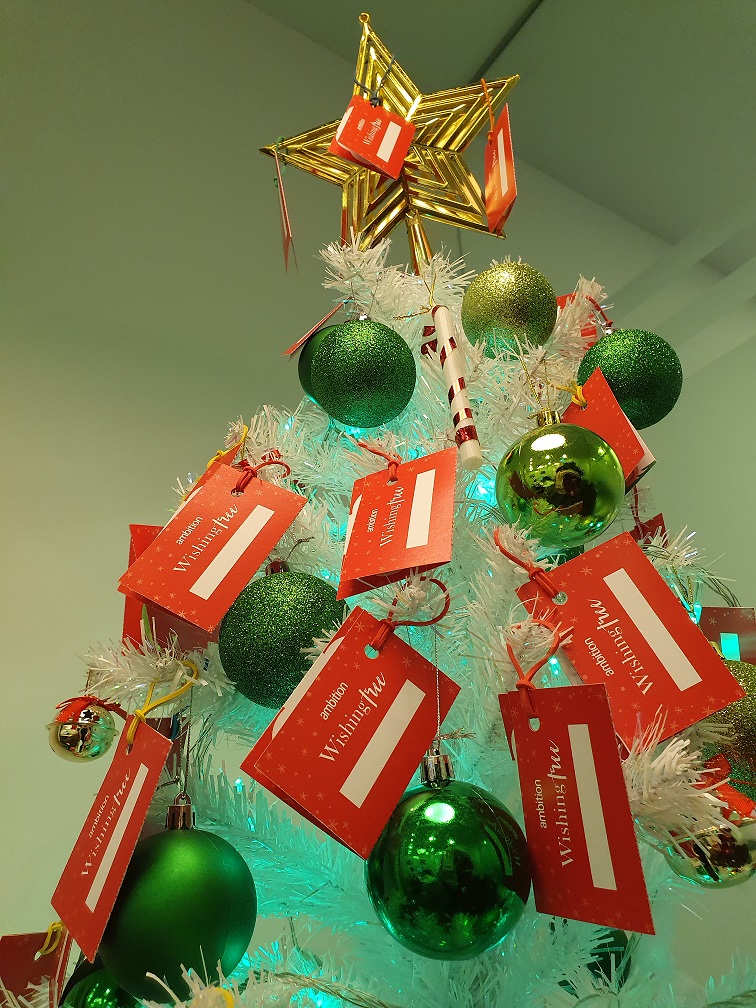 ​
Every single person in the office happily took wish lists from the tree, with some even taking several! Family, friends, clients and candidates also took part and showed their support. Everyone went out to get the gifts on the wish lists and put them under the Ambition Wishing Tree.
We had gifts for all 81 children!
The final activity was the Christmas party at YCK's centre. 11 volunteers from our office joined the party and played games like Simon Says and charades with the children. The place was filled with shrieks of laughter and excitement the entire time, not to mention the smell of the food we brought along - Malaysians' all-time favourite, KFC!
​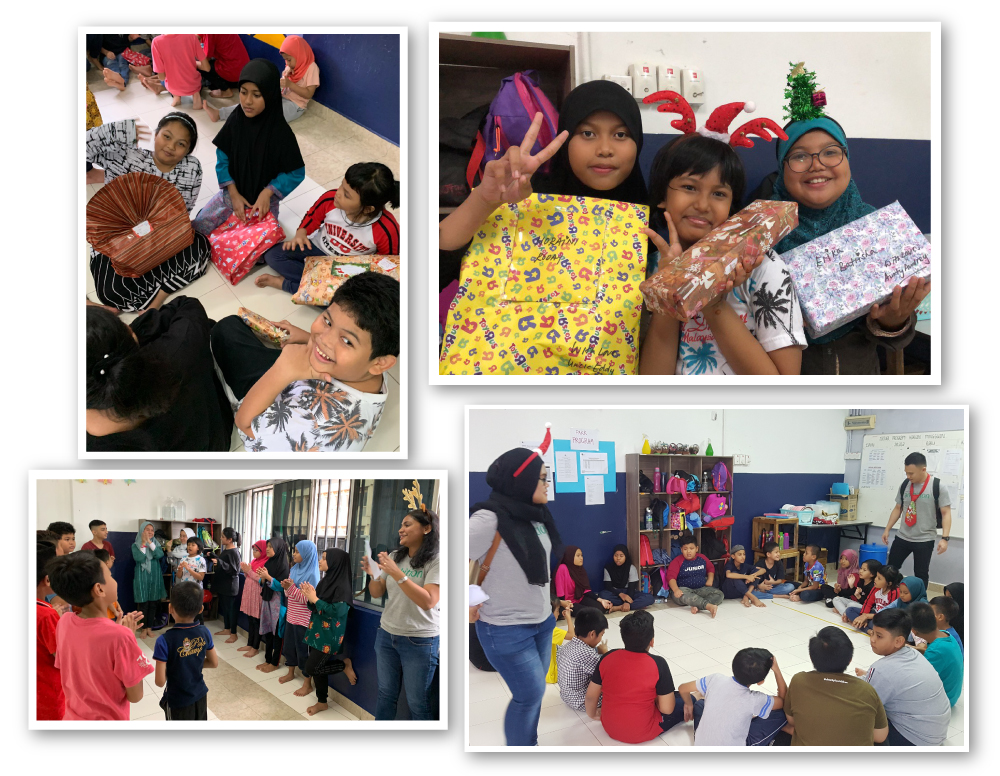 ​
Then, it was time for what everyone was waiting for – PRESENTS! Special shoutout to Chris Aukland, our Regional Managing Director for Asia who gave out the presents to all 81 children! The children were so excited to receive their gifts from him and we even heard some of them refer to him as Santa Claus because he was the only "Mat Salleh" or Caucasian in the room.
It was such a great day for not just the children, but also us. The children were very polite, well-behaved and such good sports. They even did a thank-you cheer in many different languages – English, Malay, Mandarin, Korean, Japanese and more! We hope our humble act of kindness managed to brighten their lives.