Back to Blogs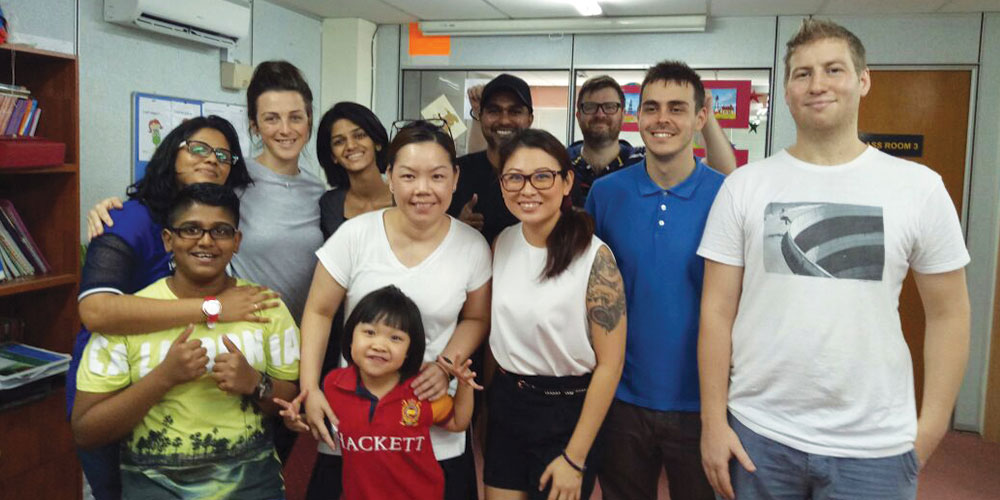 A Saturday with New Life Community Centre
Ambition has a proud heritage of building better futures. As part of our corporate responsibility, we engage in many activities focused on 'giving something back to the community'.
On Saturday, 13th August a group of employees from Ambition Malaysia engaged in a morning of fun with New Life Community Centre.
The New Life Community Centre focus on and provide support in five key areas, these are; Educational, Medical, Social, Entrepreneurial and Interpersonal. Ambition worked with the team from the community centre to organise a morning of activities which involved teamwork and learning for the kids affiliated with the centre. The children had the opportunity to learn a little bit about Ambition, participate in games, receive prizes and even had pizza for lunch!
Ambition was eager to work with New Life Community Centre because of their commitment to put people first.
The following is just some of the feedback from Ambition employees who participated on the day:
"What a rewarding way to spend my Saturday morning! The children at the NLCC were bright, engaging and an absolute pleasure to be around - undoubtedly there are many talented future artists, teachers, sports stars, writers, (maybe even some bankers…!) amongst others in the group. I'm already looking forward to going back soon for our next visit." – Charlotte Nolan, Ambition's Banking & Financial Services Manager
"We had such a great time and were blessed to see how content the children were with the little things that they had." – Agii Peariasamy, Ambition's Digital Consultant.
Ambition is committed to giving time to organisations and individuals in less fortunate situations. For more information about the organisations we support, please don't hesitate to email me at sam.baxendale@ambition.com.my for more information or to tell us how we can help you with the work you may be involved in.