Back to Blogs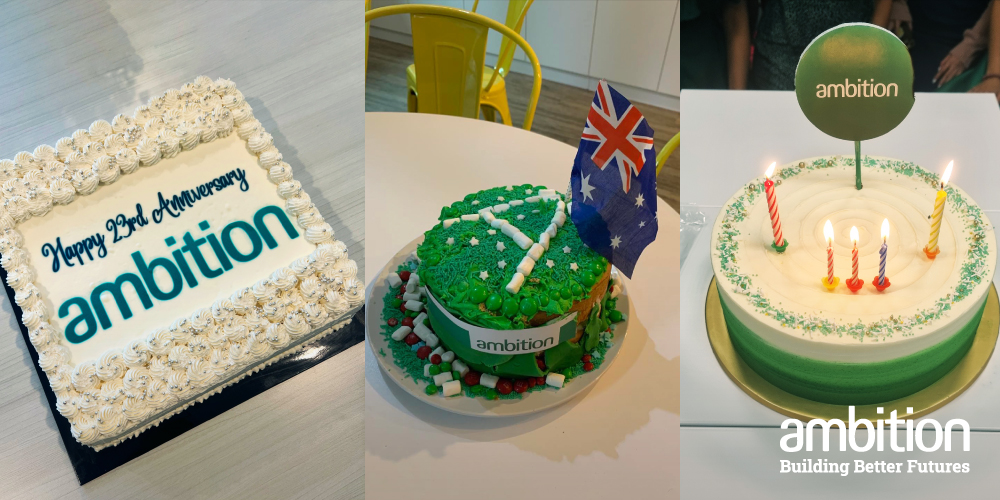 Ambition celebrates 23 years in business
​Earlier this month, Ambition Group employees from across our Australia, Hong Kong, Malaysia, Singapore, and UK offices celebrated 'Ambition Day', marking 23 years since the company was founded in Australia.
We started (or ended the day, depending on time zones) by getting everyone on a live virtual call. It was a great way to interact with colleagues from across the globe and share wins from the past quarter. We also listened to updates from Nick Waterworth, CEO and Founder of Ambition Group as well as our Group Managing Director, Chris Aukland.
Each office then held their own celebrations throughout the day, with every location commemorating the occasion in their own unique ways.
​
UK
The London office kickstarted the day with a business development (BD) competition – which never fails to bring out the competitive side of our consultants!
Then, our consultants and corporate services staff were divided into teams and given a 'bingo' sheet with tasks to complete. Once a row of activities was completed, employees were given 'Australian-themed' games to play, such as 'pin the tail on the kangaroo', 'toss the thong (flip flop)', and 'sack race' - with prizes up for grabs from our 'spin the wheel'. The winning 'Dingoes' team will get treated to a posh breakfast later this month.
The team ended the day with after-work drinks and nibbles at Simmons Bar.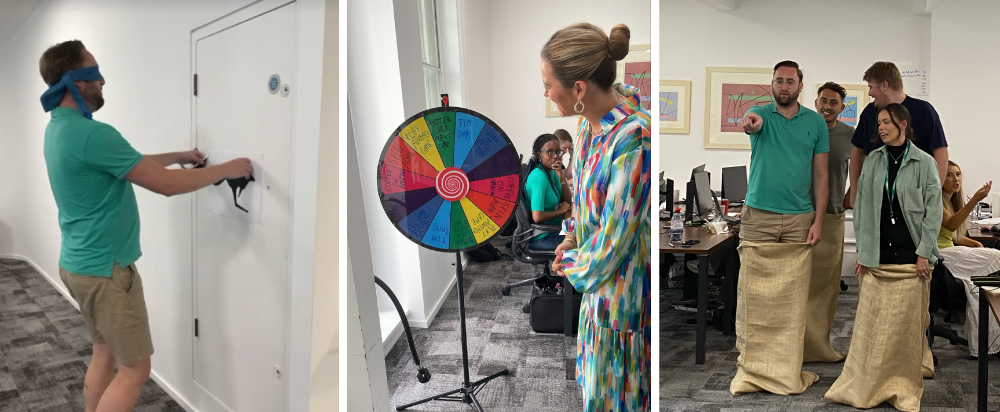 ​
Australia
The Ambition, Accountability, and Watermark teams in Sydney and Melbourne were treated to a day of fun brand-related activities. Each team was encouraged to come to the office wearing their brand colours, with a prize up for grabs for best dressed.
Throughout the day, our famous 'Ambingo' made a return, leaving us in suspense until a winner finally came forward mid-afternoon.
The excitement really picked up in the early afternoon when the cake decorating competition began, with each brand's teams up against one another. With 45 minutes on the clock, the pressure was on, and the teams did not disappoint. Some incredible (and some not so edible) cakes were presented, with a winner for each brand being chosen by our judge, Nick Waterworth.
The team closed off our day with pizza and drinks before the virtual global get-together to reflect on the year's achievements.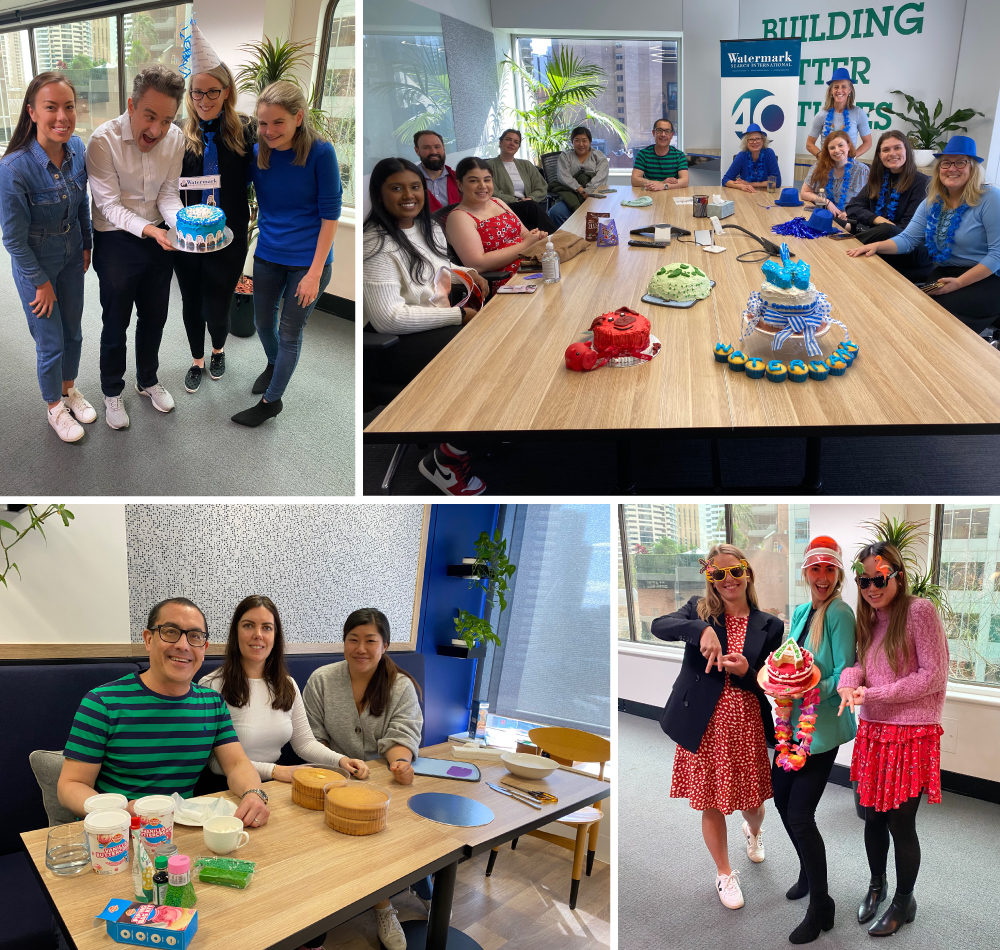 ​
Asia
Our offices across Asia ran charity auctions to support various NGO efforts in their respective areas.
A great range of items and services were donated by our colleagues for the auction – from gourmet meals and homemade sweets to handmade paintings. There were also various activities organised after the auction, some of which included a best dressed competition (in Ambition colours), Ambition-themed charades, a mojito workshop, and more.
Our Singapore office managed to raise $SGD921 from the auction and the proceeds will be donated to the Down Syndrome Association Singapore. The Singapore team also pledged $SGD1198 worth of food items which will be donated to 'Food from the Heart'.
Our Malaysia office, on the other hand, managed to raise RM2400 from the charity action which will be donated to the Malaysia Independent Animal Rescue (MIAR) Foundation. At the same time, our Hong Kong team also raised a total of HKD14,820 for a local charity.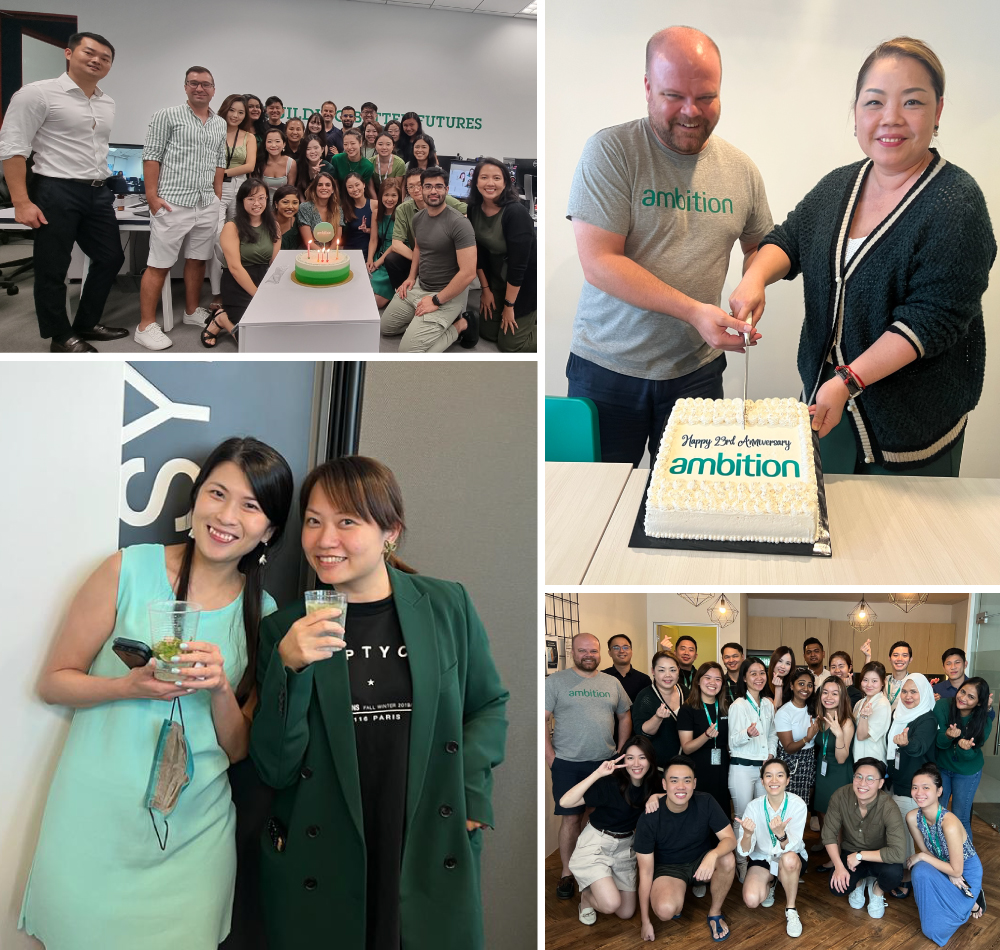 ​
The day was a great way of bringing our employees together to celebrate our anniversary following one of the company values that we cherish most – enjoyment!