Back to Blogs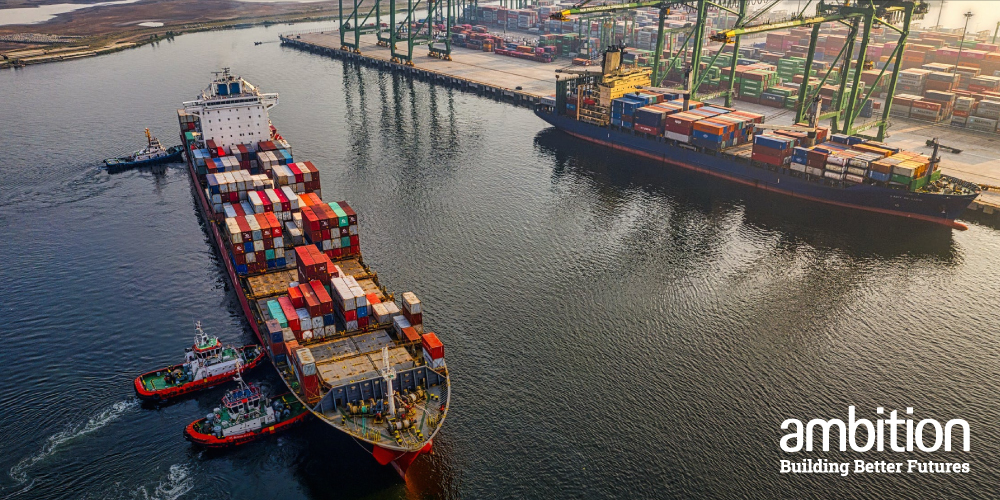 5 reasons to choose a career in supply chain management
What do you want to be when you grow up? A question commonly asked when we were younger, and the answer would always be something along the lines of 'doctor', 'lawyer', or 'pilot'. There's nothing wrong with these career aspirations, but you could say that no one grows up wanting to work in supply chain management or most jobs that we probably have not heard of when we're young. However, as we learn more about the world around us, most will begin to consider other potential career opportunities – and supply chain management may be one of those options!
It's undeniable that the supply chain industry plays a major role in the globalisation of trade and commerce. Every business will have its own supply chain management one way or another. As the industry is rapidly growing, demand for professionals skilled in logistics and supply chain management will only grow.
Here are 5 reasons why you should consider a career in supply chain management.
1. Diverse supply chain roles
Supply chain management is a broad term that covers many roles and functional areas including operations, purchasing, warehousing, distribution, and logistics. This means a career in supply chain management can lead you down a variety of different career paths. However, the needs and diversity of roles depend on the industry, as there's slight differences when it comes to the day-to-day responsibilities of a supply chain professional in every industry.
Some of the common job titles you may have heard of are:
Purchasing Agent

Operations Manager

Supply Chain Manager

Distribution Manager
…and the list goes on.
2. Increasing demand for supply chain professionals
Despite the disruptions caused by the pandemic, supply chain careers proved to be one of the most resilient – in terms of salaries, job stability, and new opportunities. Even as the global economy slowly recovers, there is a greater demand for raw materials and a change in warehousing demands, with logistics management becoming more challenging. In Malaysia, manufacturing, consumer goods, electronics, and commodity sectors contribute greatly to the Malaysian economy. This means that highly skilled supply chain professionals will continue to be highly sought after – especially those with proven ability to optimise supply chain performance. As such, there will only be more opportunities for anyone who wants to work in the supply chain industry.
3. Opportunity to develop & improve soft skills
Soft skills are important in any profession, more so in supply chain management. These skills are as equally important as the formal and technical knowledge required by a supply chain professional, especially since their role requires them to spend majority of their time interacting with other people. Hence, as a supply chain professional, you will inadvertently improve your soft skills while developing your career every day. This will not only boost your internal career advancement opportunities, but it will also make you an attractive candidate for hiring managers or recruiters – should you ever decide to make a career move.
4. Careers in supply chain management can be lucrative
With the increasing opportunities in supply chain management, it is inevitable that demand for supply chain professionals to grow. This, in turn, creates strong competition between businesses to acquire highly skilled talent which results in competitive salaries – especially for leadership roles.
It might not be well-known that supply chain careers can be lucrative because most people view supply chain management jobs as somewhat functional and mundane compared to other career options. As such, whether financial returns or career growth drives you towards this particular career path, supply chain professionals are well-rewarded.
Want to find out more about the current salary benchmarks for supply chain professionals? Check out our respective Market Insights reports here:
5. Never a dull moment in supply chain management
If you hate the monotony of going to the office and doing the same thing every day from 9 to 5, a career in supply chain management may be for you. In this industry, you can expect every day to be unpredictable – for better or for worse. There will always be new challenges, anything from maintaining good relationship with suppliers to solving different problems that arise. While it can be challenging at times, it will be a rewarding experience.
​
With all that said, supply chain management is a growing sector, poised to evolve and transform with the challenges during these unprecedented times. If you are looking for opportunities within Supply Chain & Procurement, feel free to reach out to me at VernZhiang.Leong@ambition.com.my!