Back to Blogs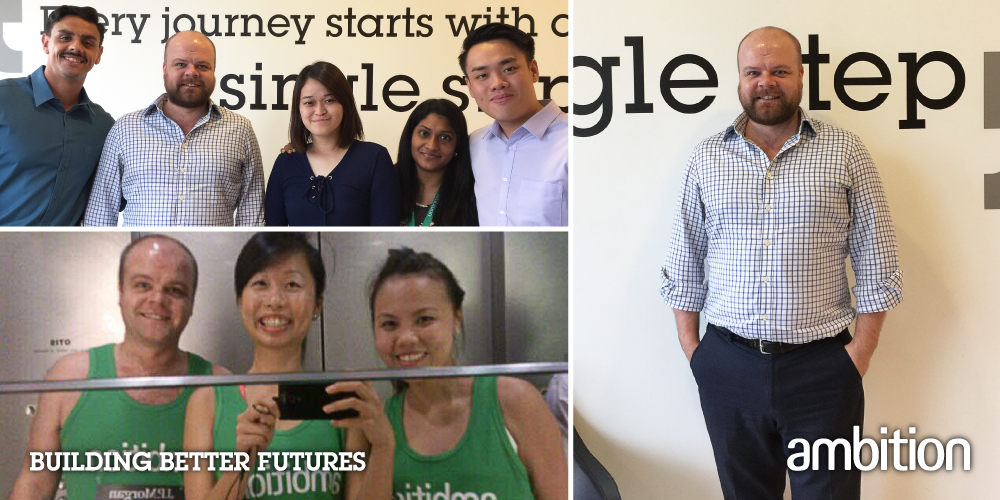 My Return to Ambition and Moving To Malaysia
It's fantastic to be back! Having previously worked with Ambition in our Singapore office, I re-joined the company recently and relocated to Malaysia to lead the Finance & Accounting division.
One of the main reasons that drew me back to Ambition was the culture.
We are a high performing business where individual performance is well rewarded, but we are also an extremely team-focused business where values and integrity are paramount, and this has always been of utmost importance to me. We share in everyone's success and appreciate that we can only grow by working together.
Equally, Ambition offers a great amount of development and career growth to all its high performing employees; upwards into leadership roles, sideways into new functions and of course overseas to one of our international offices. For someone looking to develop their career in recruitment, Ambition offers excellent opportunities to do this.
While we are a listed international group, we are also of a size where the leadership team are visible and actively involved at ground level. Fresh ideas on how we can continue to improve are welcomed by anyone in the company and it's great to be part of a business where this kind of culture is embedded.
Lastly, Ambition's aim of #BuildingBetterFutures for our clients, professionals, and employees is something that truly resonates with me. As recruiters, we are in a position of genuinely being able to make a positive difference to people's lives and affect our clients' ability to meet their own commercial objectives, so it is great to work for a firm that puts this philosophy right at its heart.