Back to Blogs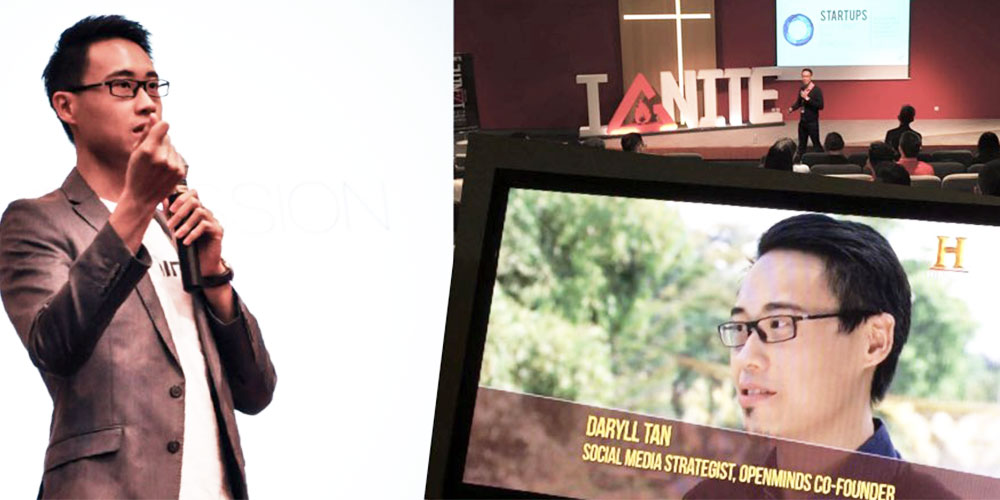 In this blog, we interviewed Daryll Tan, Co-Founder & Director at OpenMinds™ Resources, who shared his knowledge and experience on how the digital world has evolved and how we can prepare for 2017.
After starting his own talent management and video marketing company at 21, Daryll Tan merged his company and co- founded OpenMinds Resources in 2012. Growing the business with his partners, OpenMinds has evolved from a small start-up with next no funding to a business valued at 5 million Ringgits within 4 years.
With services ranging from conducting social media audits, consultancy, in-depth social media marketing and management programmes, to web and mobile application development, OpenMinds Resources has helped notable brands, business owners, corporate giants, start-ups, universities and non-profits with their social media strategy.

What should be the digital priorities for the next 12 months ahead in the Malaysia market?

Digital is wide. Priority should always be towards maintaining brand integrity, brand recall, brand personality and customer / talents acquisition and retention. All these efforts can directly be translated and integrated with digital activations. The focus should be on developing an ecosystem of digital platforms that drive the brand; setting up social media platforms where customers are active, developing proprietary online assets (website, blogs, forums, campaign sites, apps) and funnelling them through a strict tracking tool that can help make decisions moving forward.

Which Malaysian brands or businesses are using Digital to its full potential and how?

Digital in Malaysia is maturing. Brands that are using it to a rather extensive manner include the banking industry (Maybank, CIMB), telcos (Celcom, Maxis, Digi, Umobile), automobile sector (Audi, BMW, Mini, VW, Honda, Toyota, Bosch AA, Castrol), travel industry (Air Asia, MAS, Agoda), retail industry (Zalora, Lazada, Fashion Valet), F&B, Tech and so on. Some of the brands understand the power of digital and fully pump investment into a seamless customer service, online media, influencer engagement, EDMs, SEO, social media growth and so on.

What emerging technologies or trends should people be aware of?

Virtual Reality (VR), Augmented Reality (AR) and social media platforms that are focused on personal experience rather than pure sharing of 3rd party content.

How has Digital changed employee engagement in recent years?

Since there is no hard rule that restricts employees and employers to follow one another on digital platforms, it allows a more personal connection and a higher understanding of each employee's personality, behaviour, community and thoughts. Digital advancement has also allowed for quicker candidate engagement via Skype / Google hangout interviews that allow cross-border hiring. Digital has also brought employees closer to the company with instant information and support from colleagues / superiors.

How would you advise organisations to best attract the Malaysian Digital talent?

Highly invest in work culture. The Malaysian Digital talent is one that wants to work for a purpose / cause. Give them a sense of belonging and a culture that takes care of their welfare. This will, in turn, generate loyalty, exploration (digital and technology move too fast, flexibility is key) and good ol' camaraderie.

Is there a shortage of Digital talent in Malaysia and if so, in what areas in particular?

Yes. Skills can be taught but it also depends on the company's expectation of the talent hitting the ground running. For bigger corporations, it is easier to hire several tiers to accommodate different levels of work. However, in a startup, it requires more than just skill. Startups look for talents that can basically be in tuned with the company's culture, be an advocate, be passionate, take initiative and be resourceful at every level. So, talents are aplenty, but the ones with the full (potential) package are lacking, especially technology developers and data analyst; ones that require a higher level of cognitive learning.