Finance & Accounting Event | An evening with Ambition
Tuesday, 15 May 2018
6:30 pm - 9:30 pm
Marta's Kitchen: The Signature, 3 Jalan Sri Hartamas 22, Desa Sri Hartamas, Kuala Lumpur.
Has your company implemented some form of AI in your day-to-day activities? Will your role be affected?
We are delighted to invite you to join us for our latest CFO thought leadership evening, discussing the highly pertinent topic of:
'The impact of artificial intelligence and automation on the accounting industry and what it means for the future of finance professionals in Malaysia.'
Join us and our highly esteemed panel, Jan Bartscht, Co-founder & Managing Director - Leadapreneur, Szilard Brenner, CFO - Valiram Group, Gurmeet Singh, Vice President, Country Lead – Genpact Malaysia, and Patrik Stalberg, CFO - Microsoft Malaysia, as we discuss:
How rapid advancements in automation are already impacting the finance landscape.
How this is likely to develop over the coming years.
What this means for professionals within the accounting industry.
The ways in which demand for certain skillsets will shift with time.
With a panel made up of experienced finance leaders from across the corporate spectrum, BPO and shared services, we will gain a broad insight into the current market in Malaysia and how representatives see their respective industries being impacted.
Our Speakers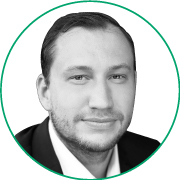 Jan Bartscht - Co-founder & Managing Director of Leadapreneur
Jan (UK + Germany) is a futurist and an expert on 21st Century leadership & innovation. He specialises in helping leaders fight disruptive innovation by guiding them to build innovation ecosystems and transform their people into leadapreneurs. Co-founder & MD of Leadapreneur, a boutique innovation consultancy based in Kuala Lumpur, Jan sees first-hand the reality of 'innovate or die' in his daily work. He is a Member of the Institute of Leadership & Management in London and holds a BA Honours degree in Philosophy & Economics from the University of Southampton and an MSc in Systems Thinking in Theory & Practice.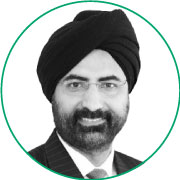 Gurmeet Singh - Vice President, Country Lead, Genpact Malaysia
Gurmeet is a qualified Chartered Accountant and CPA (Australia) with over 20 years' experience in finance leadership roles in Malaysia, Australia and India, including ten years with Motorola. He previously served as the Finance Director (finance shared services APAC & Middle East) for Motorola Solutions in Penang, and as the CFO/Finance Director ANZ, based out of Melbourne. He returned to Malaysia in 2016 as the Country Lead for Genpact responsible for delivering BPO finance and IT shared services for their MNC clients.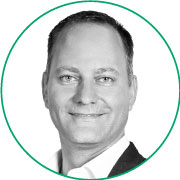 Szilard Brenner - Chief Financial Officer, Valiram Group
Szilard graduated from Budapest Business School in Hungary, holds ACA HUN and ACCA qualifications, a BSc in Economics, and a Fellow Member of CIMA. He was an external auditor at Deloitte, Group Financial Controller at Eurogate logistics and worked in various roles at Tesco in the UK, South Korea, Malaysia and Thailand, then was CFO of Central Group in Vietnam. He currently is the CFO of Valiram Group, established in Kuala Lumpur in 1935, has grown from a textile merchant into a conglomerate of luxury and lifestyle brands, one of the most prestigious specialist retailers in Asia Pacific.
Szilard serves as a Non-Executive of the CIMA's South East Asia Regional Board from 2014, then vice-Chair of the AICPA, Association of International Certified Professional Accountants from 2017.
​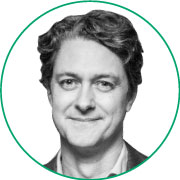 Patrik Stalberg - Chief Financial Officer, Microsoft Malaysia
Patrik moved to Malaysia in 2016 to lead the finance team for Microsoft's business in Malaysia. Driving financial strategy, he is responsible for overall business planning and execution for the subsidiary. Prior to assuming this role, he was the Business Control Manager for almost 4 years at Microsoft Sweden where he managed the business controllers at the subsidiary and delivered financial insights for business partners. With close to 20 years of experience that uniquely blends across auditing, accounting, business analysis and compliance, he brings along leadership and global stints at award-winning companies such as KPMG, Pricer and Checkpoint in countries such as Sweden, Spain and The United States.
Patrik completed his Bachelor of Social Science at one of the world's 100 best universities, Uppsala Universitet (University) in Sweden.
Sip on a cool beverage and nibble on tapas while you use this as an opportunity to network and meet like-minded professionals. We look forward to seeing you on the night.

by Matthew Cooper