Back to Blogs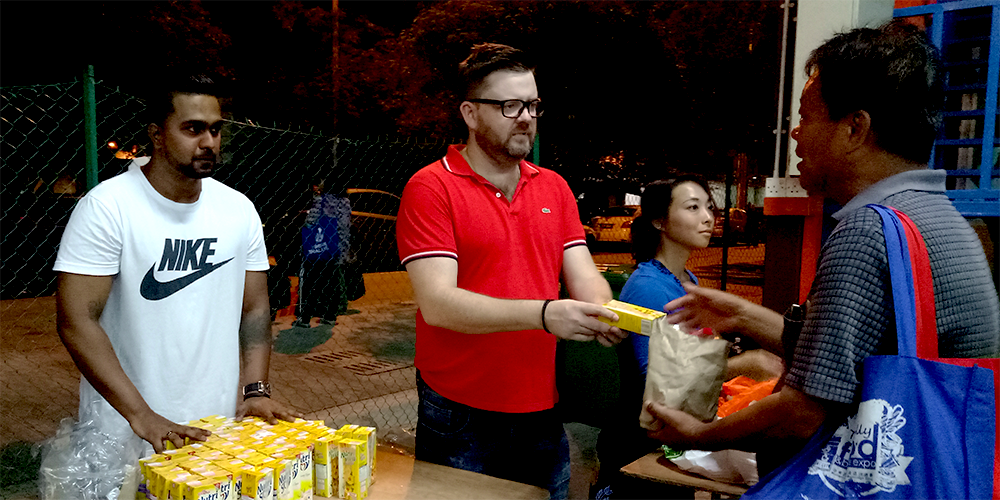 Helping the community - Pertiwi Soup Kitchen Project
Ambition has a proud heritage of building better futures. As part of our corporate social responsibility, we actively engage in many activities focused on 'giving something back to the community'. To end the year on a charitable note, Ambition participated in the Pertiwi Soup Kitchen project to help those in need of food and medical attention.
Pertiwi Soup Kitchen project was established to provide regular meals at various locations around Kuala Lumpur on a regular basis. This community outreach effort is established and managed by Pertubuhan Tindakan Wanita Islam (PERTIWI), one of Malaysia's longest running NGOs, with the support of corporate and individual sponsors.
Our evening started with our first stop at Jalan Sultan Ismail, an area with facilities dedicated to supporting those who are less fortunate and are in need of a roof over their head. The age group of these people varied, from those as young as 5 to as old as 60 years of age. Although life has been difficult for these people, it definitely made our evening seeing the smile on their faces when we offered our help.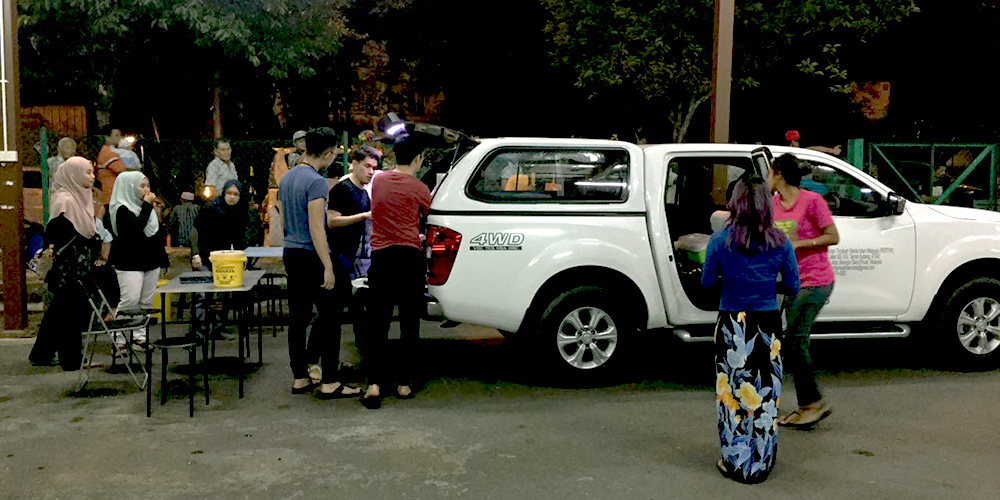 It was an eye-opening experience for the team and I to witness how Pertiwi Soup Kitchen operated. 'Organised' and 'efficient' are two words that come to mind as I watched how seamless their food collection process was. There was no pushing or shoving to be seen as people lined up in an orderly fashion and received their meal which consisted of a main meal, snacks and a drink for the evening with ease.
The staff from the Soup Kitchen were very attentive especially to those who required additional help such as medical attention. With a standby doctor at hand, individuals were able to receive the necessary treatment they required which they otherwise would not have been able to afford. The team and I were split across different stations to offer a helping hand whenever we could. Whether it was handing out food and drinks, taking people to the medical station or even just making sure that people are okay, we wanted to provide as much help and support as we possibly could.
Our last stop was at the heart of the City, Jalan Cheng Lock. With less staff at this location, we were approached by a larger group of homeless people with many needing medical support. Although we needed to help a lot more people, the action of giving back was so heart-warming when we received lots of smiles and laughter in return.
This is definitely an experience the team and I will never forget and we endeavour to continue helping the community in 2017.