Back to Blogs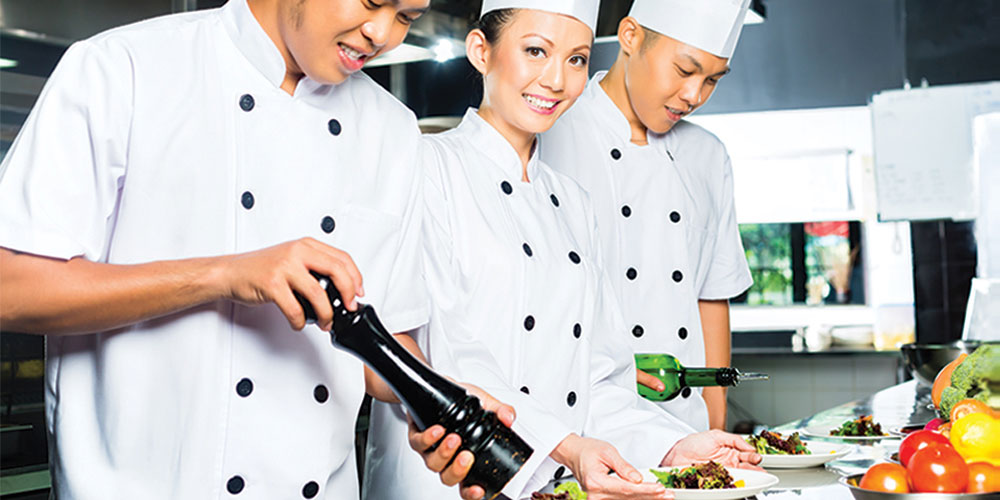 Too many cooks, not enough chefs
It can't be disputed – great people define a great company. It sounds simple, but finding great people is tough, especially in high growth regions like Asia, and retaining them can be even harder. Studies have consistently shown that one of the key reasons that people leave a company is down to their manager. On the flip side, engaging managers who give their employees a real sense of purpose and direction consistently have high retention rates which lead to a dramatic increase in productivity. It goes without saying that a high calibre management team is critical to a company's long term success.

What then makes a successful manager?
A recent study by global research company, Gallup focused on the recruitment industry and assessed a recruiters' ability to transition to a management role. What was startling about their findings (across 140 countries) was that just one in ten recruiters has the innate ability required to successfully manage people. To be frank, when I thought about this, I didn't find it entirely surprising. Over the past 10 years in recruitment I've seen numerous examples of high performing consultants being put into management roles where they ultimately failed. In almost every situation, not only did the individual fail, but the ripple effects of their failure led to wider disengagement from those working for and with them leading to broader negative implications for the business.

When managing a sales team, it is very easy to make the incorrect assumption that if someone is a highly successful sales individual they will naturally have the ability to impart these skills to others and create a high performing sales team. However, this isn't always the case as often the reason a person is an individual high performer, is precisely because they are just that, an individual. Whilst they may work well in a team environment, their overriding focus is personal performance and their actions are primarily focused on achieving those individual goals. To go from this to a management role requires a different set of skills, a shift in mindset and most importantly, patience. Shifting from a role where you are an achiever, to a role where you are managing a team of average performers requires focus, control and an acceptance that it will take time, effort and energy to develop this into a high performing team. If you aren't passionate about developing people, then this can be extremely frustrating and that frustration can, and often will, lead to failure.
In my experience, to be an effective manager, first and foremost, you have to be genuinely passionate about developing people and this desire should be coupled with strong emotional awareness (EQ). If you don't possess these attributes it will be a frustrating and difficult process. Obviously, on top of these, there are other critical things to focus on such as communication, defining a vision and purpose, giving direction and driving high performance, but without a genuine interest in getting the best out of people and helping them to become the best they can be, you will never make a truly effective manager.
Management is not only one of the most critical roles within an organisation, but also one of the toughest roles in a person's career. It can also be one of the most rewarding. A manager's interest, or lack of interest, in their employees will have a direct impact on how they feel about their role and the company they work for. Their sphere of influence is broad and appointing someone to a management role is one of the most critical decisions a business can make and it shouldn't be made lightly. If it's the wrong decision the implications can be far reaching, as, not only will it be difficult to attract talent, it can also lead to increased attrition in the team and a broader disengagement by others who interact with this person in the business.

Whilst it is critical that companies appoint the right people into management roles, it is also critical that an organisation is set up in such a way that people feel they can progress their career without going down the management route. This means developing an environment where individual's get as much praise and respect as those who perform in management roles and also receive the same level of investment in their own development. People need to be able to be true to themselves, their personal motivations and their competencies to ensure they are on the right path to succeed. It's in a company's interest to make that happen.

The retention of individual performers is as important as the retention and attraction of strong managers. Ultimately a great company can only be made by great people and your management will play a pivotal role in holding that together and developing a long term legacy of performance.