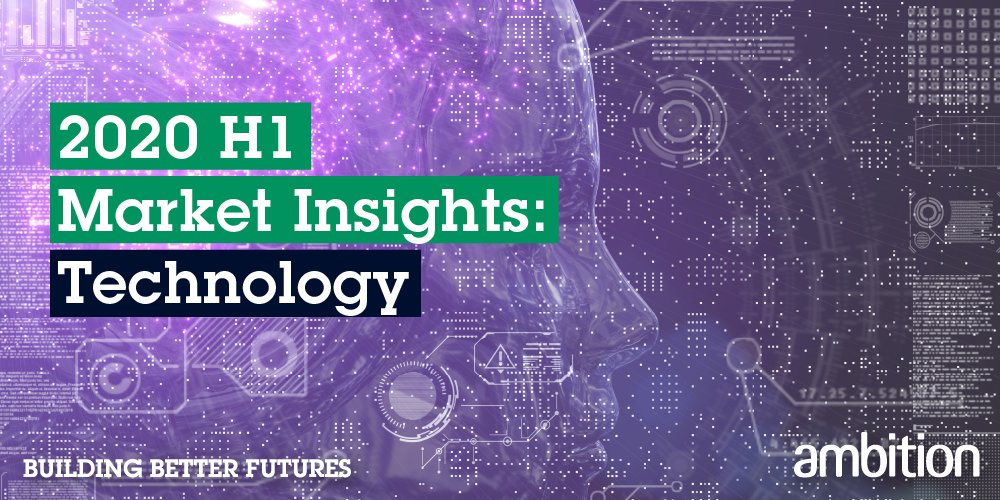 Technology Market Insights H1 2020
In 2019, the demand for high caliber technology talent remained high in Malaysia throughout the year. Broadly across most industry sectors, there remains a focus on investment into technology and this applies across the IT Infrastructure, Applications Development and Project Management spaces. Another key focus area is the adoption and implementation digital technologies.
Demand for DevOps professionals in 2019 has been extremely high. With mobile tech, disruptive technologies and developments in Artificial Intelligence changing the way businesses operate, DevOps enables organisations to achieve fast application delivery, enhanced innovation and increase efficiencies. Therefore, the demand for well-qualified DevOps professionals to increase cooperation between the development and IT operations teams has been high.
Download the report and come away with key information such as:
an in-depth perspective of the Technology hiring climate in the second half of 2019

outlook on salary trends and hiring sentiments in Technology in the first half of 2020

industry-specific insights on emerging job trends and relevant skill sets in demand
To read the full report for H1 2020, please fill out the form on your right.